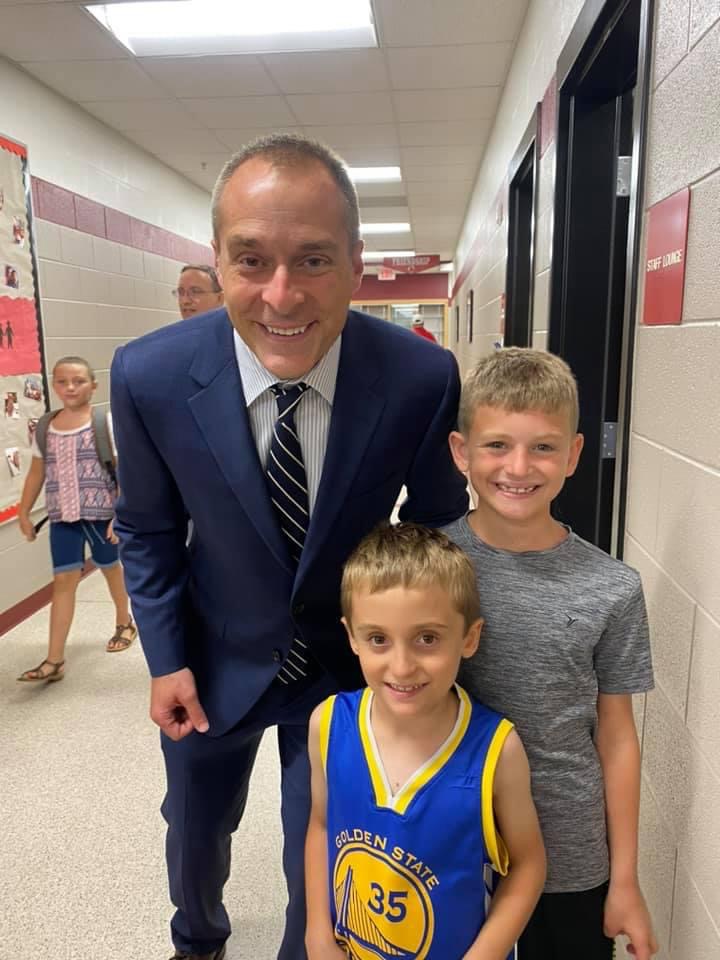 A MESSAGE FROM THE PRINCIPAL
Hello, I am Ben Barkey, the proud principal here at Madison Elementary School. I would like to welcome you to our K-6 STEM certified building staffed with the most outstanding educators. I've been in education for 17 years and have been the principal here at Madison Elementary for the last three years. At Madison, we believe all means all and we work hard to make sure all students achieve at high academic levels. I love my work as a principal and I feel so fortunate that I get to spend my days with the staff, students, and families of Madison Elementary School.
If no one has told you they love you today, your Madison family does and always will.
BEN BARKEY
Principal, Madison Elementary