If you are cleaning out any gently used children's books, we are happy to accept them. Donated books find a home in one of three ways: in the LIBRARY, in the CLASSROOM, or directly into the hands of STUDENTS. Thanks for thinking of us! Feel free to email Mrs. Propp if you'd like to donate during the summer, and she will set up a time to meet. Otherwise, you may bring them to the school office next month.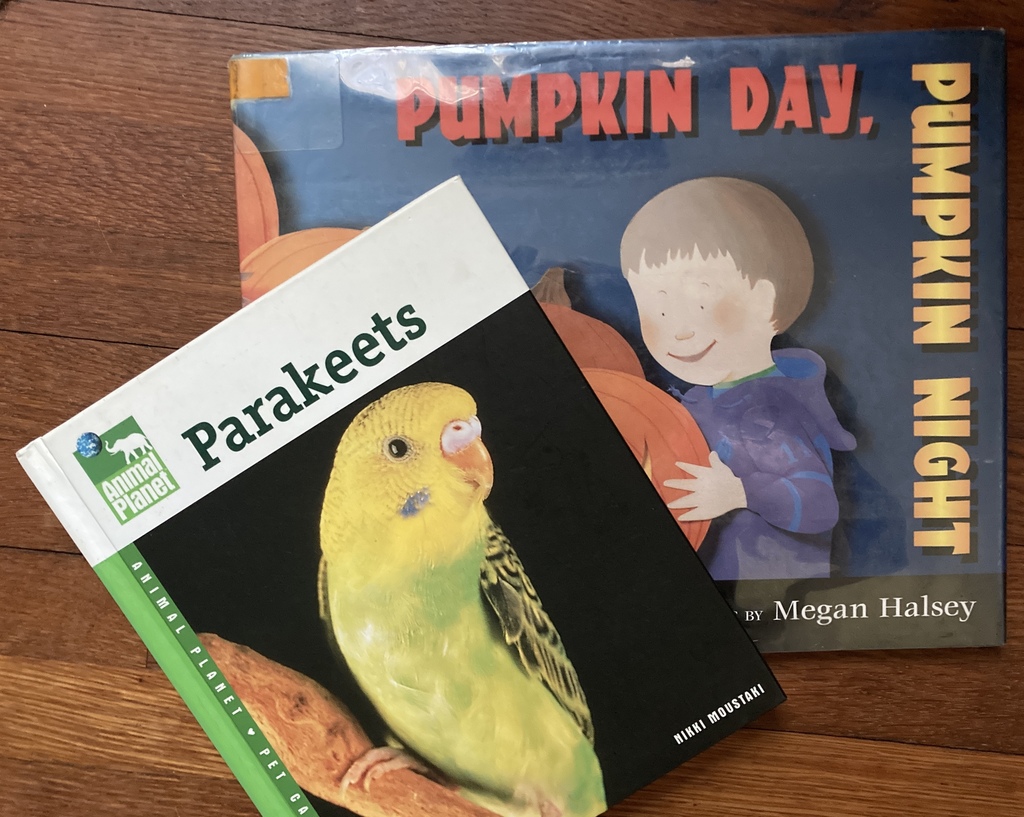 Enjoy your day!


Hey, Spartans! Here's some cool knowledge on a hot day...because learning new things is FUN! Read about Lonnie George Johnson, the amazing engineer, who, among his many amazing accomplishments, also invented the Super Soaker water gun!
http://lonniejohnson.com/biography/


CREDIT: Times Union Article, David Slone, Staff Writer Monday, June 27, 2022 Ryan's Place is bringing Camp Hope back to Warsaw to help children deal with their grief over the deaths of loved ones. Warsaw Community Church, 1855 S. County Farm Road, Warsaw, will be the location for Camp Hope Warsaw from 9 a.m. to 2 p.m. July 12 to 14. To register, call Ryan's Place at 574-535-1000 or email
callebach@ryansplace.org
for a link to the registration. Registration deadline is tentatively set for Friday, July 1, and the camp is free. Any child in grades first through seventh grades is welcome to attend, said Cara Allebach, camp coordinator for Camp Hope Warsaw. Warsaw Community Schools is providing free transportation to and from the camp for any WCS student participating. Parents or guardians will have to provide their own transportation for a child who is not a WCS student. The WCS Food Service Department is providing all participants with free lunches. Allebach said this will be the second year for the camp. They had 45 campers in 2021. As of Monday, there are 25 children signed up for this year's camp. Activities will be inside and outside. All participants will receive free T-shirts and backpacks. Planning for all of the activities the kids will participate recently was completed, she said. "Basically, they're just activities to get the kids discussing their loved one that has died. Talking together about the losses that they've had. So we're doing that in different sorts of ways. We have certain art projects and crafts that they're going to make to honor the loved one that's gone," she said. "We have Spoonful of Imagination coming in to do an art therapy activity one day with the kids. We have some music therapists that are coming one day to do some therapy through music with the kids." She said they will do a camp theme song and the children will get to name their loved ones. "So we're going to create a little song together so that will be cool," she said. The idea is to try to find different ways to get the kids to process and deal with the death and their loss and all of the feelings that they have. "I think one of the important things about having this opportunity is that kids can see that they're not alone. There's other kids their age that have had a mom or dad who has died. Or a grandparent. Or a friend or a sibling. They're not the only one. I think that really makes an impact on them. That's one of the main things that they need to experience," Allebach said. There's no timeframe as to when the loss had to have happened. She said if a child had someone close to them die three or four years ago, it may take a while for that death to really hit them. "We actually have some kids coming back, too. Some kids that came last summer are returning and are really excited about it," she said. For the most part, the people facilitating the groups at Camp Hope Warsaw work for the Warsaw School System. "So a lot of them are social workers or retired teachers. Some of them work in hospice care. Some are high school graduates who want to get into the counseling field. So everybody's got a good groundwork of experience of how to work with kids in a group and how to get those discussions going," she said. Background checks are conducted on everyone helping out. Ryan's Place, which has been around for over 20 years, is named after Ryan Gleim, who was a student at Manchester College (now University). He died in 1992. His parents, Rex and Nancy, were educators and decided they needed something for their other son to process his grief as there was nothing for him at that time. Ryan's Place was started as a grassroots organization in Elkhart County and has grown from there. It is all volunteer-led. In the last 10 years, Allebach said Ryan's Place has been easing down into Kosciusko County. For more information on Ryan's Place, visit the website at ryansplace.org. There's already a plan to bring the camp back to Warsaw in summer 2023. "So, we already have the funding for next summer available to us so it's exciting to know that we'll be doing it in 2023," she said. United Way of Kosciusko and Whitley Counties fully funded Camp Hope Warsaw in 2021 and is supporting the camp this year and next. "Since last year, we've really noticed how when we did the camp in Warsaw, it was really good but we had a lot of people from outside of this area that had an interest. So, people from (North) Webster and Syracuse and North Manchester and even the Pierceton area, so they're actually going to be hosting two Saturday camps in the fall - one in Columbia City and one up in Syracuse," Allebach said, adding those two Saturday camps are still in the early planning stages. "But, (we're) just noticing that need all throughout the county and then even the other counties surrounding us, and they're really trying to figure out (how we) can we meet the need for all of these kids and families that are really, really struggling after loved ones have died." #wcsmission #togetherwearewarsaw
https://timesuniononline.com/Content/Top-Stories-Click-for-more-top-stories/Top-Stories/Article/Camp-Hope-Returns-To-Warsaw-July-12-14/82/353/141751?fbclid=IwAR129oZ4XZKFxQzSLGYVrzmhwgvrcE79zEsjWEdzYJwTogVqlJhS9MufKGk

We tried not to bring it up, but we just can't help ourselves.... IT'S EXACTLY SIX MONTHS UNTIL CHRISTMAS, Spartans!!! Smile! We hope you're having a wonderful summer (so far)!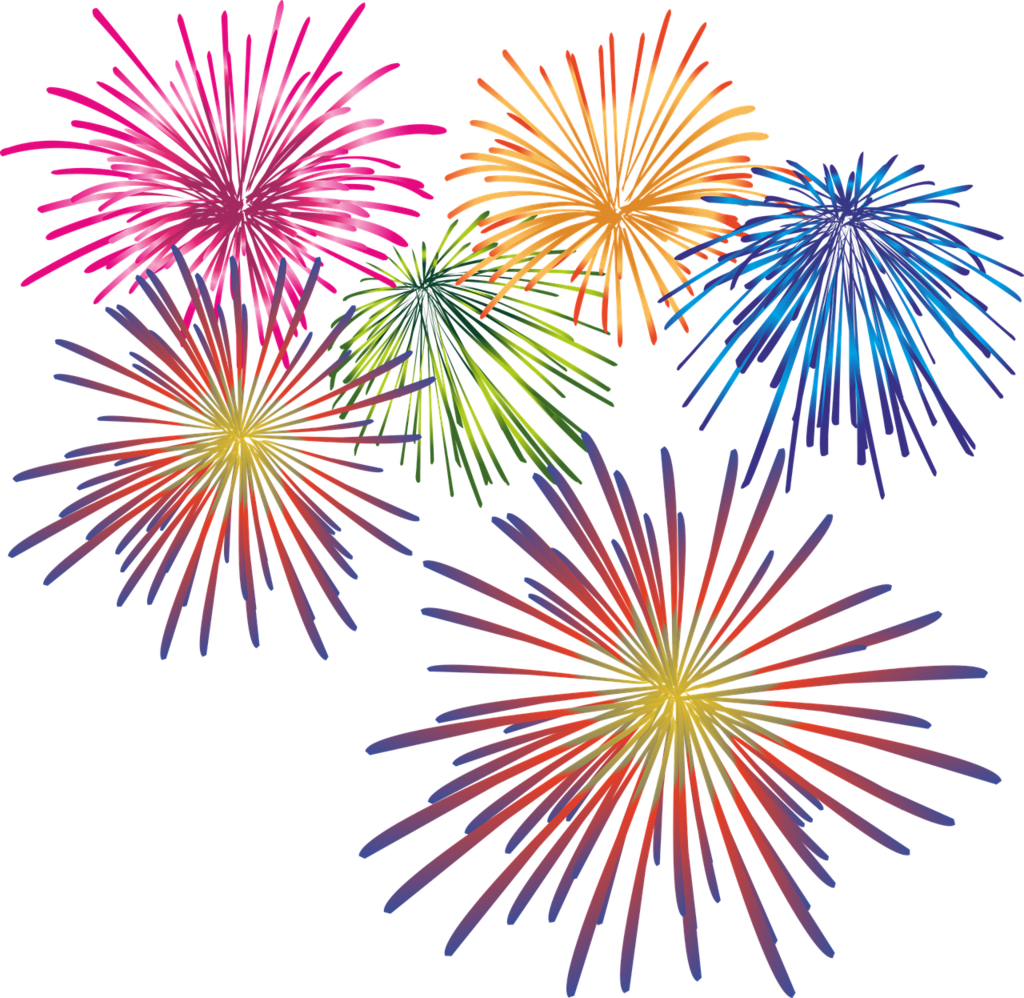 Welcome to OFFICIAL Summer, Spartans! Today is also the longest day (most daylight) of the year. Enjoy!

We hope all of our Spartan dads have been having a wonderful Father's Day on this beautiful Sunday!


Ryan's Place Camp Hope, July 12th–14th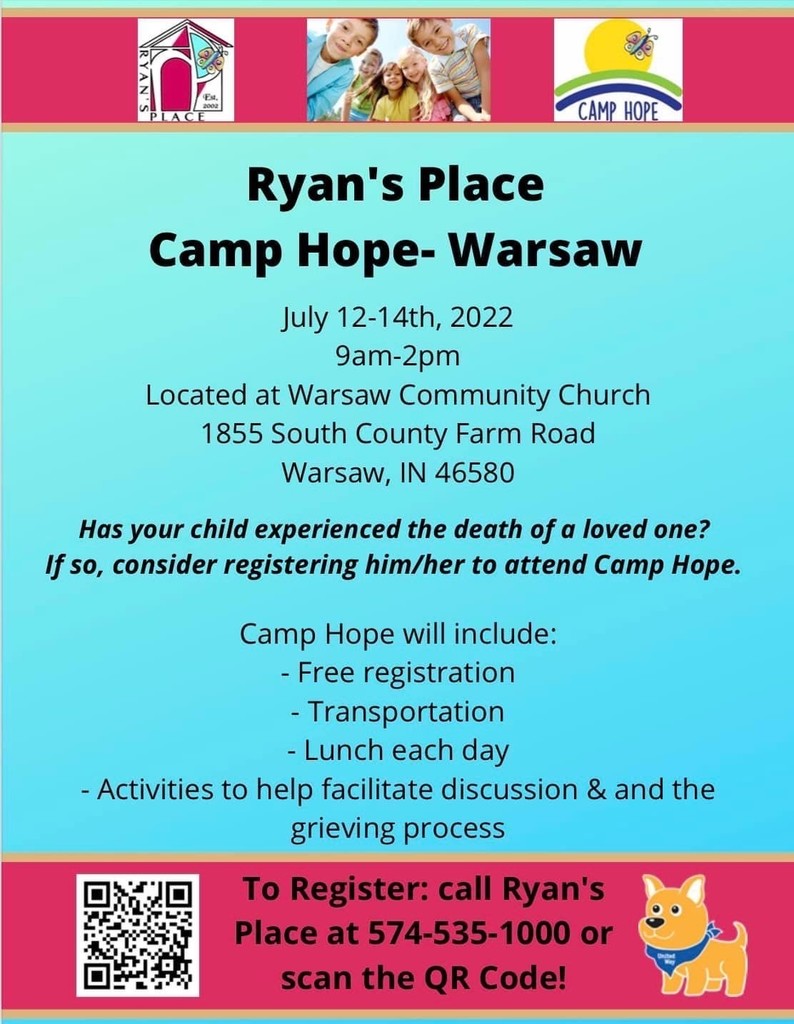 Congratulations to former Jefferson Spartan Noah Wright, 2022 Recipient of the Catherine Abbitt/Jefferson School Memorial Scholarship. Cathy Abbitt was a 3rd grade teacher at Jefferson Elementary School. After her battle with cancer ended in 2010, her friends and family made gifts in her memory to establish this fund to help Jefferson Elementary School alumni pursue their college dreams. Photo provided by the Wright family.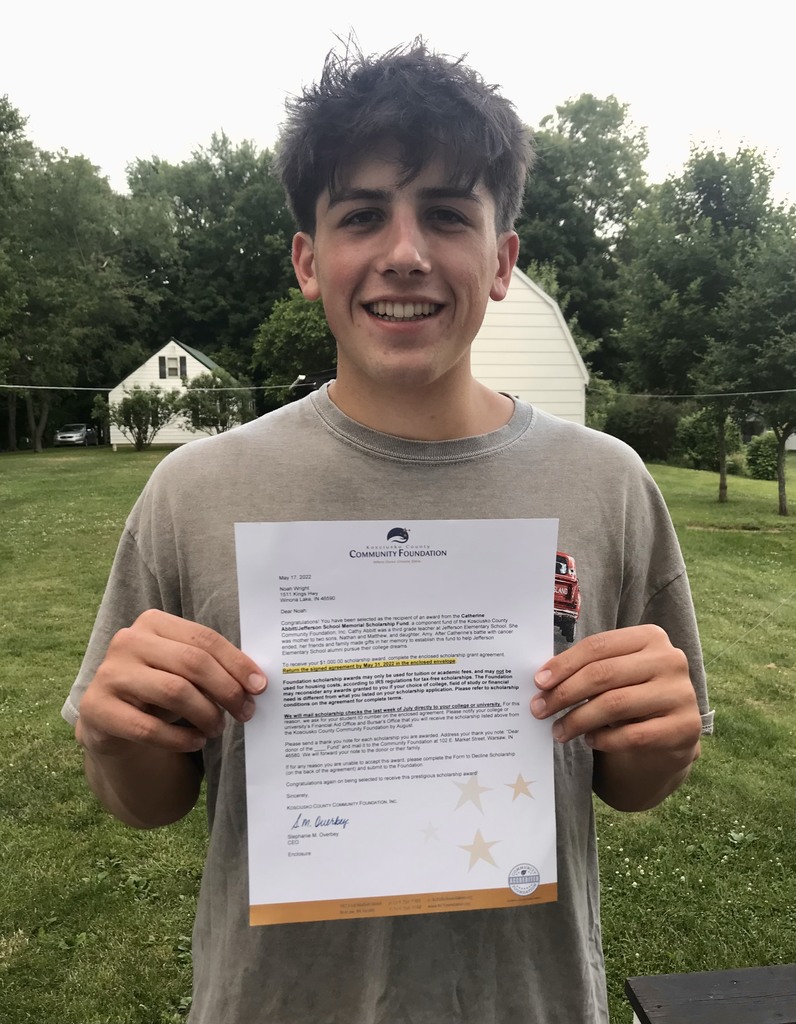 BIG news from Mr. Longenberger (3rd grade) and his wife: "Pleased to introduce our newest Baby Spartan, Graham Miles Longenberger, 8lb. 3oz.!" Welcome to the Jefferson Family, precious Graham! Photo credit: Longenberger Family (used with permission)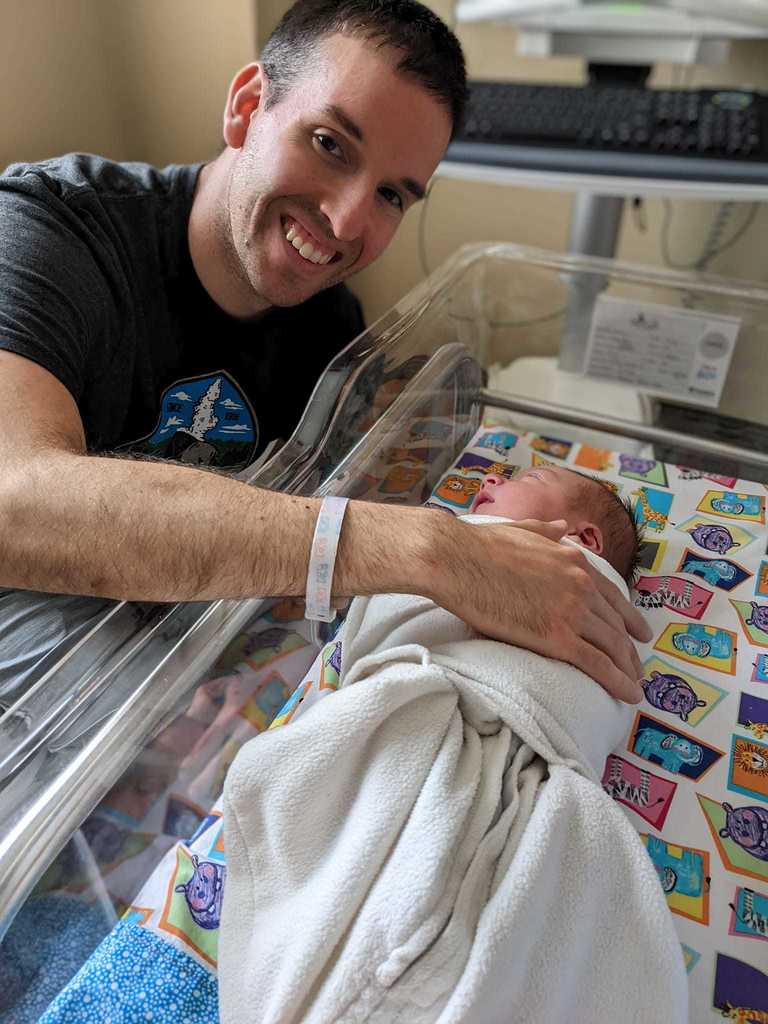 Not a fan of school-supply shopping? Did you know that you can order a kit of your child's school supplies to be delivered to the school in August? Then parents can pick up their box at Back-to-School Night. Easy-peasy! The deadline for ordering is June 10th, so don't delay. (This is an optional service, provided for your convenience.)
https://www.shopttkits.com/
Account #14732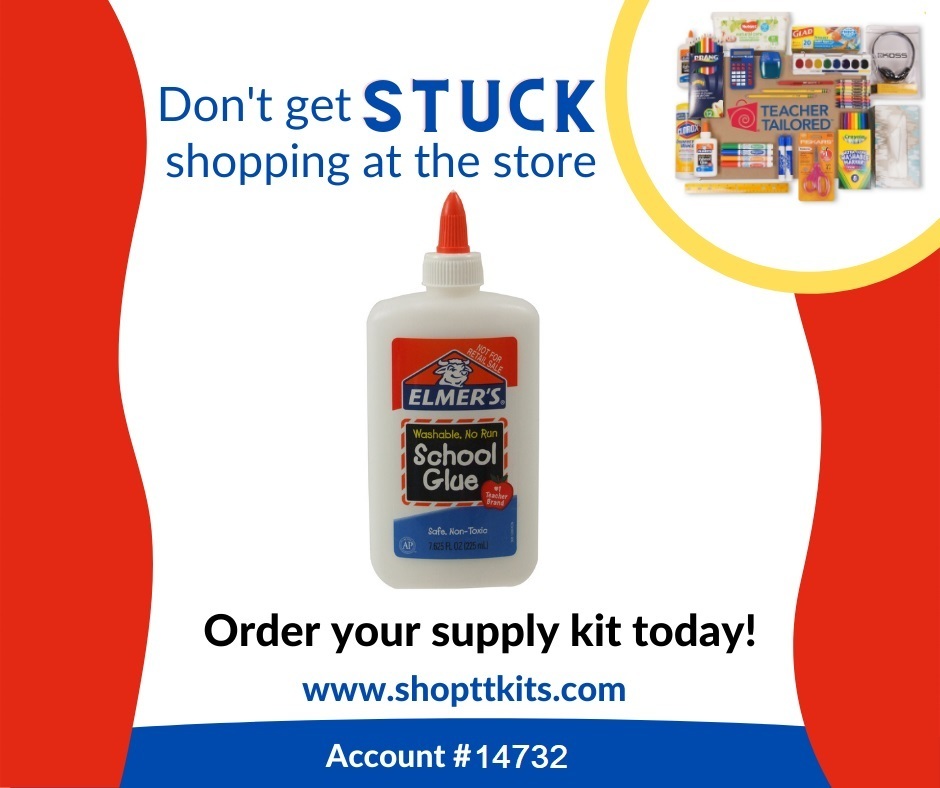 Thank you to our friends at Winona Lake Grace Brethren Church for providing an amazing taco-bar lunch for Jefferson Staff today.

Spartan Families, if you've found that your children have outgrown their gym shoes, please consider donating them to Jefferson. The school office will be open this week, if you'd like to stop by. Thank you!


Why do we ask you to donate "trash" to our art classes? Take a look at these incredible, upcycled creations! Inspect closely, and you will see all sorts of random items that come together to form immense beauty. Please continue to collect and save those bits and pieces for our art classes. Thank you to Ms. Manges, our Art Teacher, for her vision for projects such as these.