Warsaw Community Schools congratulates Dr. David Robertson, Assistant Superintendent of Elementary Education, on receiving the prestigious Indiana Association of School Principals (IASP) President's Award.
Aimee Lunsford, Principal of Lincoln Elementary School, serves as the President of IASP. Lunsford explained, "Each year the president of IASP is given the opportunity to recognize an individual who has impacted their leadership in a positive way. I first became acquainted with Dave when he was my mentor through Indiana Principal Leadership Institute (IPLI), a statewide principal's professional growth institute. Later, my path brought me to Warsaw where I have been stretched and challenged to reach my full potential under Dave's guidance and supervision."
Aimee Lunsford addressed conference participants and shared, "Dave embodies true servant leadership, but he marries it with excellence in a way that is so hard to find in humanity alone, and it certainly sets him apart as a leader!" Lunsford continued to pay tribute to Dr. Robertson adding, "While I was honored to give this award to Dave and he has tremendously impacted me, I know that I simply have a platform this year to honor a leader that feeds into the hearts and minds of leaders across our district and across the state. Dave impacts so many as he walks out his calling daily to walk alongside leaders!" Congratulations Dr. David Robertson on this outstanding recognition.
---
The IASP President's Award was presented in Indianapolis at the Fall Professionals Conference, November 21- 23, 2021. Under the direction of Cassandra Petrie, the Warsaw Community High School Select Chorale and Women's advanced choir helped kick off the conference. Students went on to sing at the State House and received high accolades from Dr. David Hoffert, WCS Superintendent.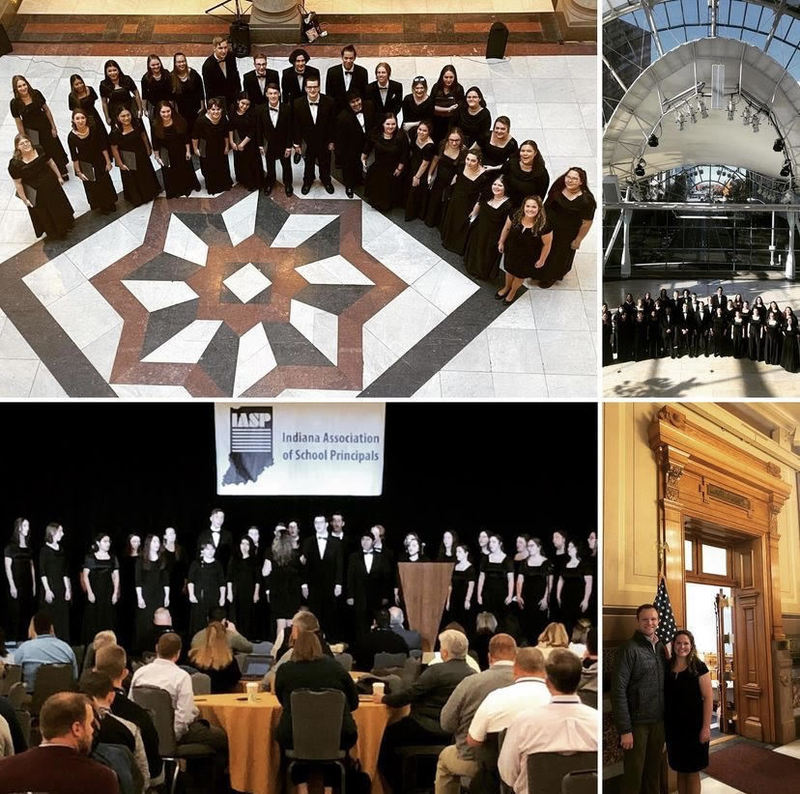 #wcsmission #togetherwearewarsaw