We need your help! 75 students have been preparing a resume and preparing for job interviews and we are still in need of volunteers to help with mock interviews on March 29th. Interviews will take place from 9:30 a.m.-12:30 p.m in the WCHS Career Center gym with lunch at 12:30pm. Contact
dlancaster@warsawschools.org
if you're interested!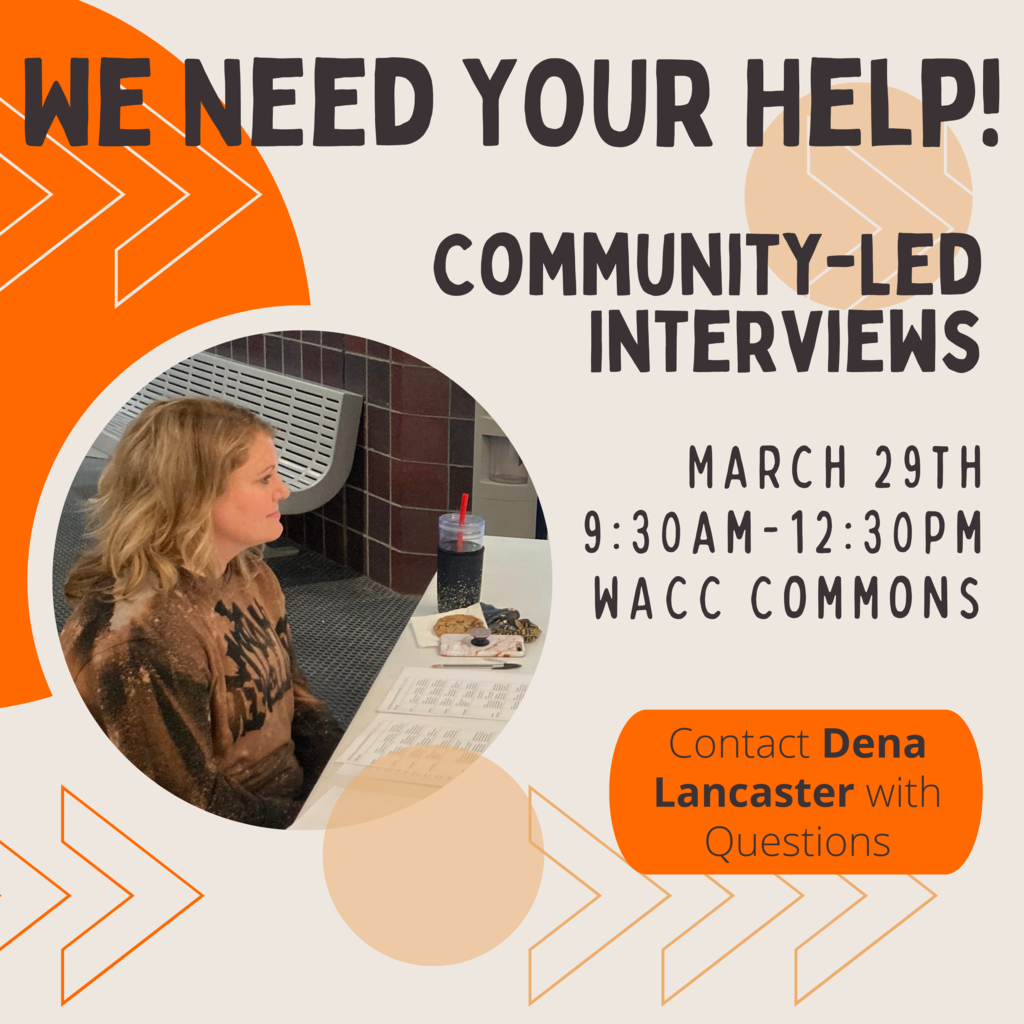 Spread the Word... WCS is looking for drivers! No Experience Necessary ~ WCS Provides CDL Training Opportunity for engaging work in YOUR community Current employees are eligible to drive (before or after work)! Flexible Schedule - Work/Life Balance (Nights, weekends, holidays, summers off) Could be as little 3-6 hours a day Opportunity for extra-curricular and charter trips (Optional) Health/Dental Insurance Offered (Employees over 30 hrs) Competitive Wages (starts at $18.50/hour) $2,000 SIGN ON BONUS (upon meeting milestones) Ability to make a positive difference each and every day! Link to Apply:
https://warsawcom.tedk12.com/hire/ViewJob.aspx?JobID=2690
This morning, Jefferson Elementary held is 1st annual Cereal Run in partnership with Winona Lake Limitless Park, Winona Lake Grace Brethren Church, and Combined Community Services. Students lined the hallway and cheered as the domino run of cereal boxes collapsed through the hall. Over the past few weeks, the community donated 752 cereal boxes (611 lbs) to Combined Community Services and filled their van! Tim Frame, Director of Client Assistance at CCS, shared that cereal is one of their top needs. Way to go Jefferson Spartans! #KindnessWCS #WCSmission #TogetherWeAreWARSAW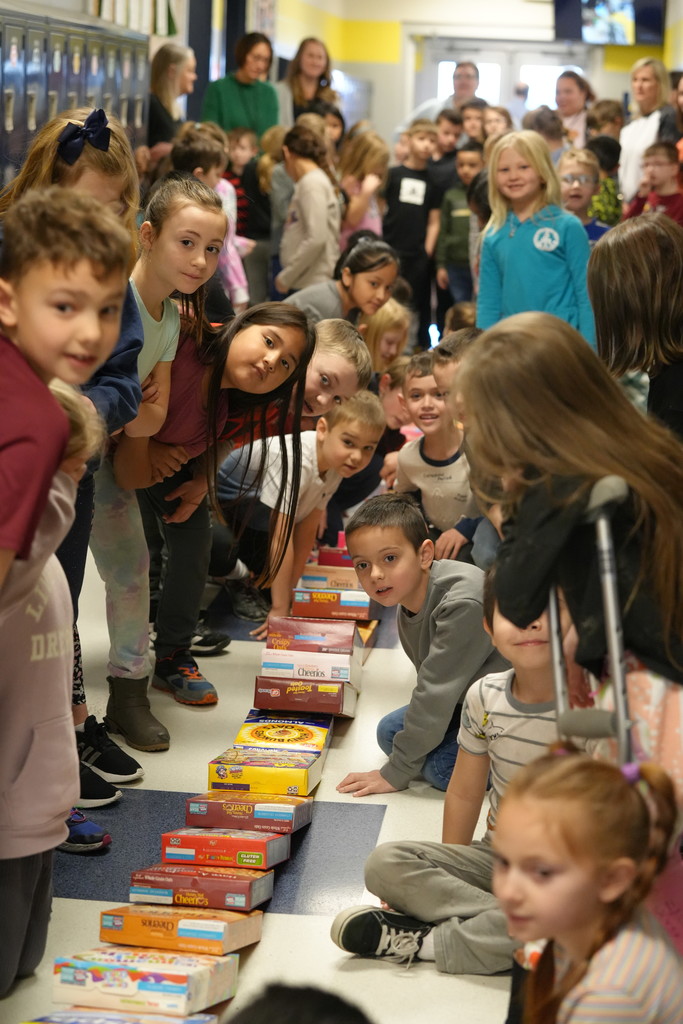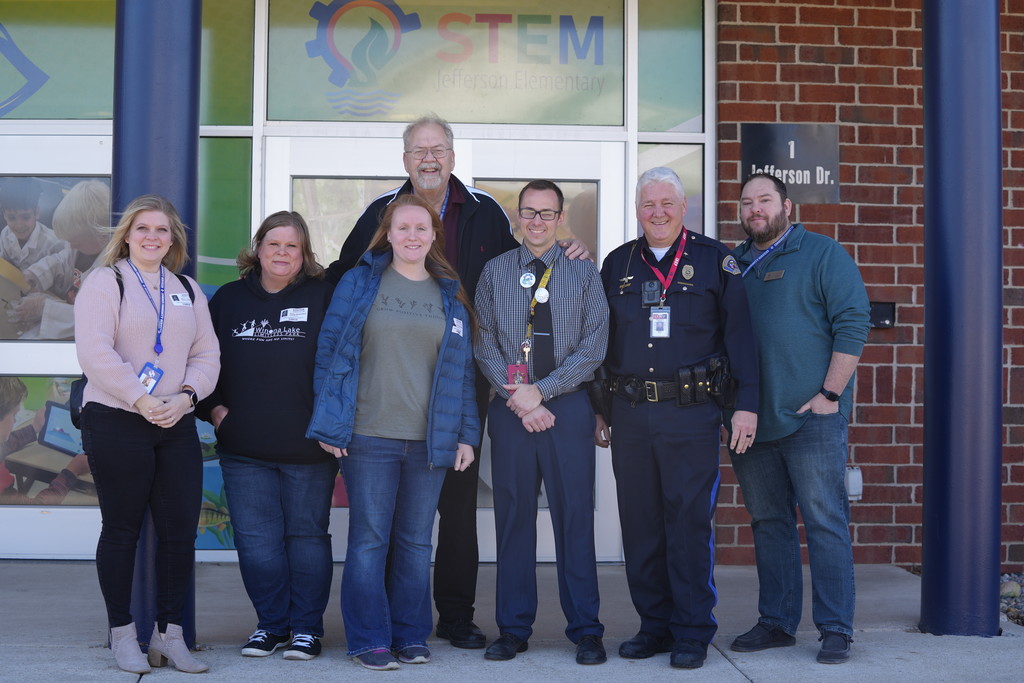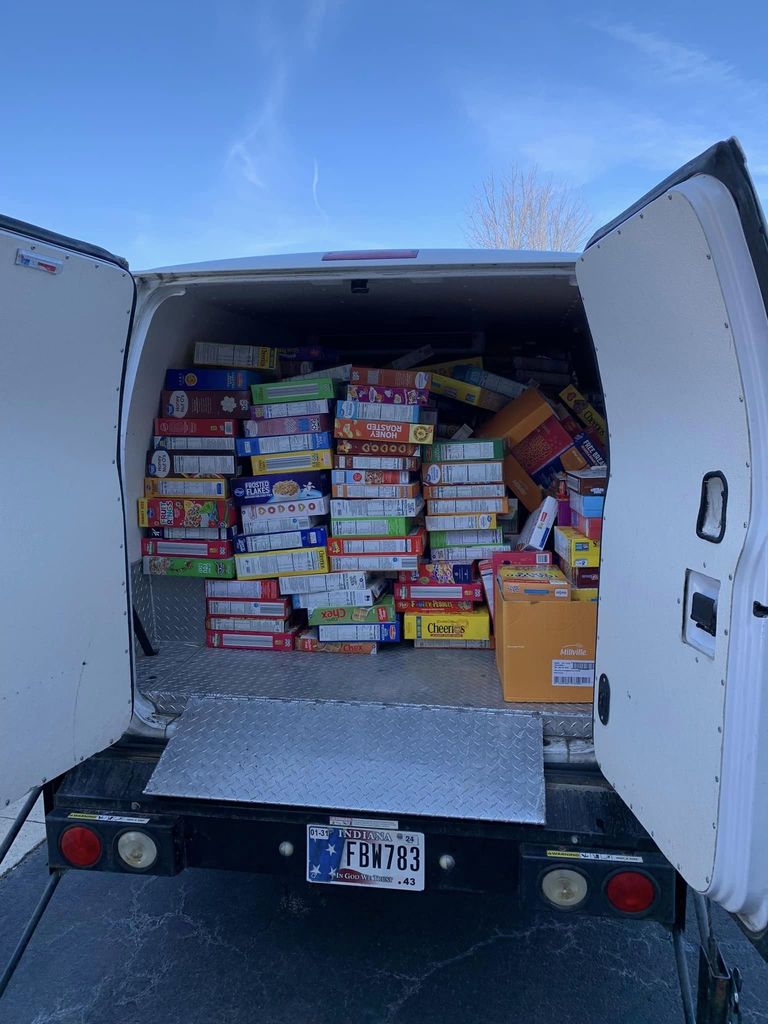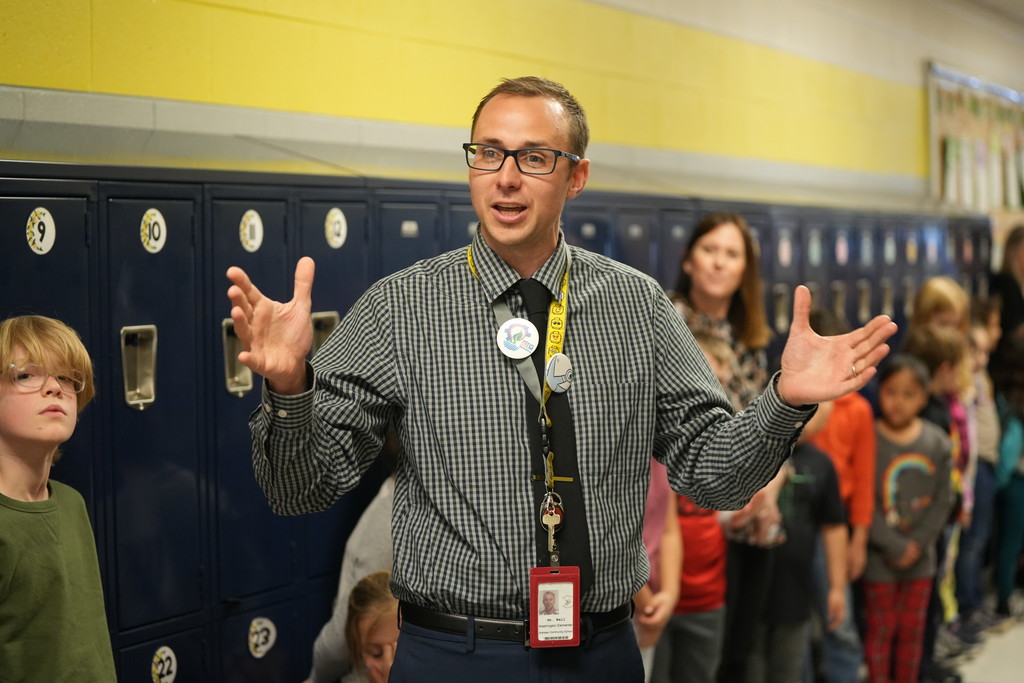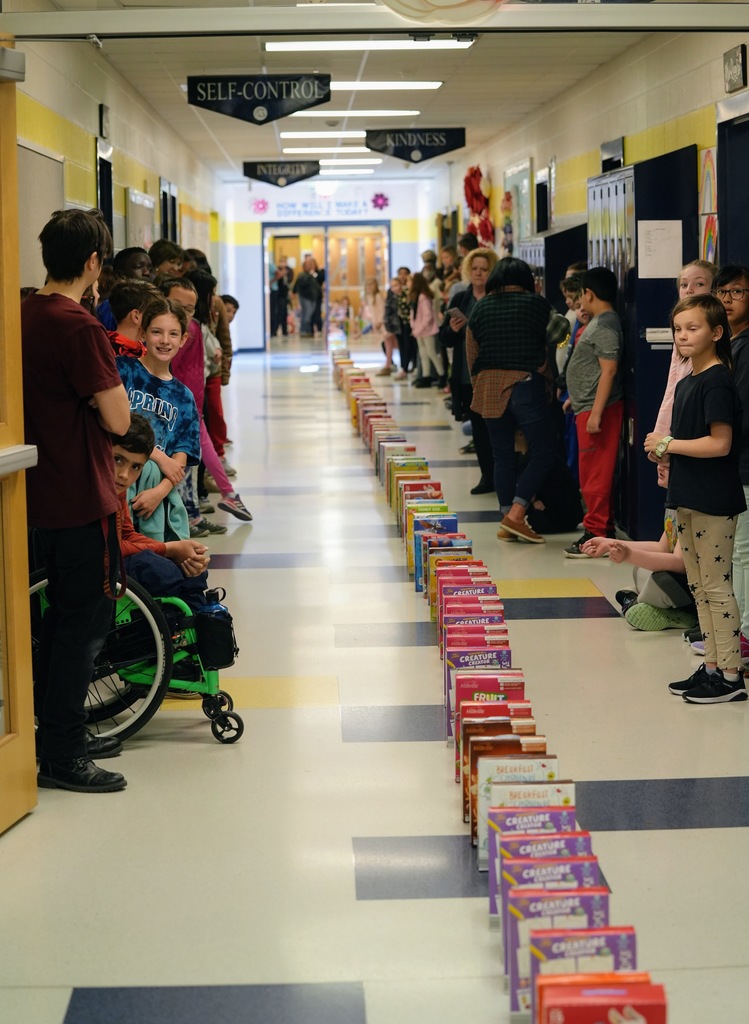 All of our elementary schools sent groups of students to the NCCAA tournament at Grace College this week following Tuesday's service day. The teams did a great job of making our students feel special and our students had a blast cheering them on! #WCSmission #TogetherWeAreWarsaw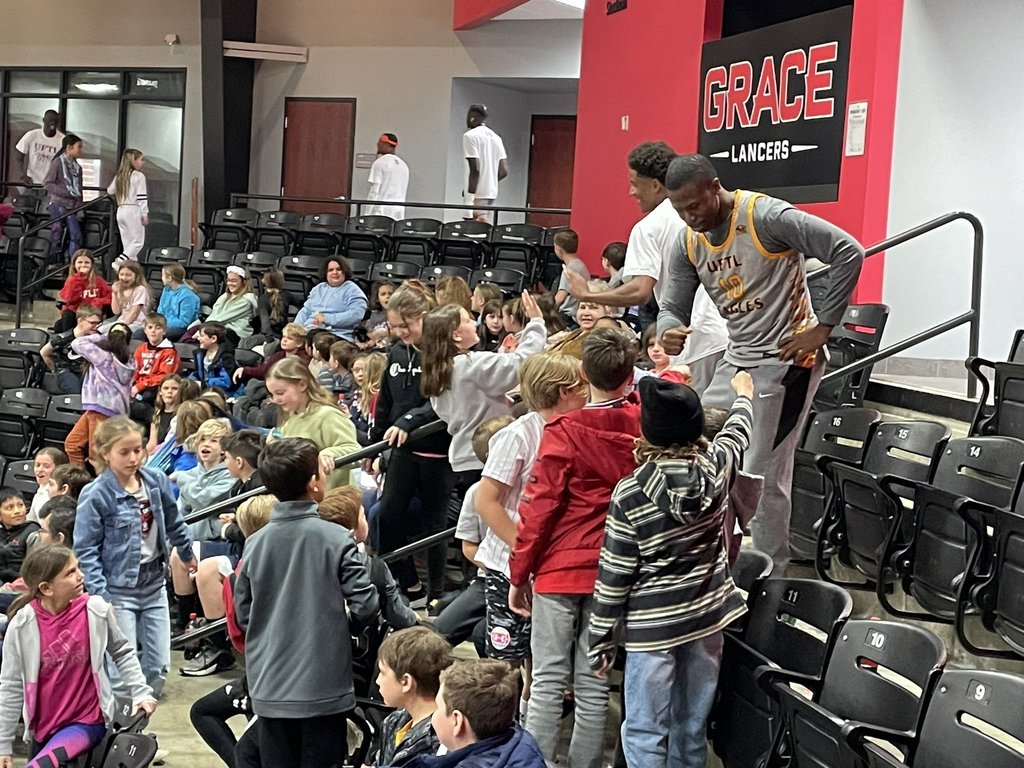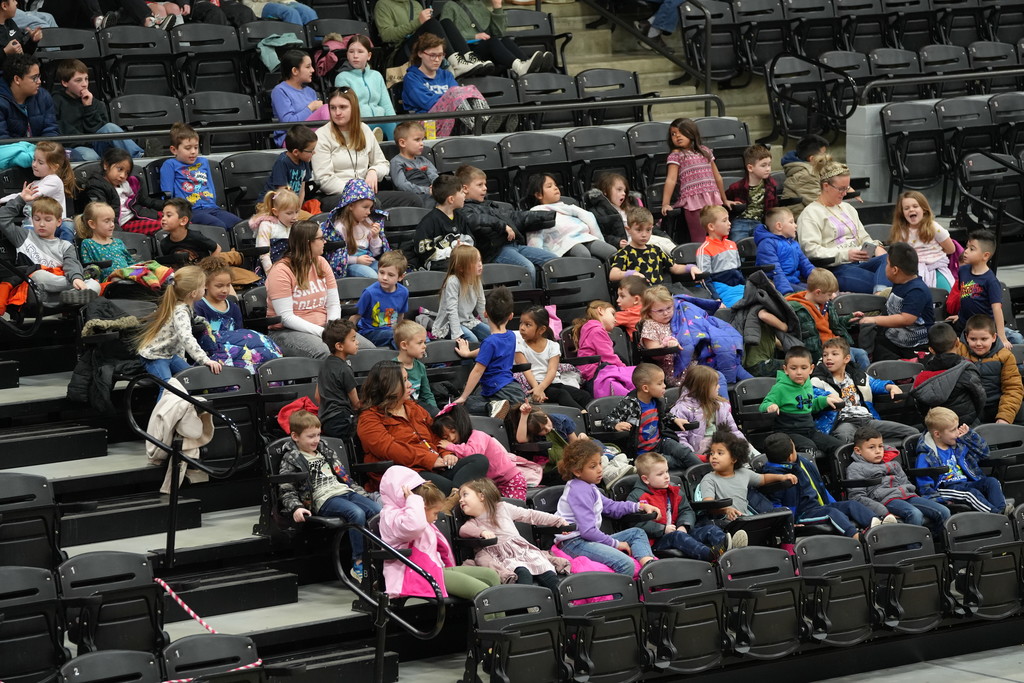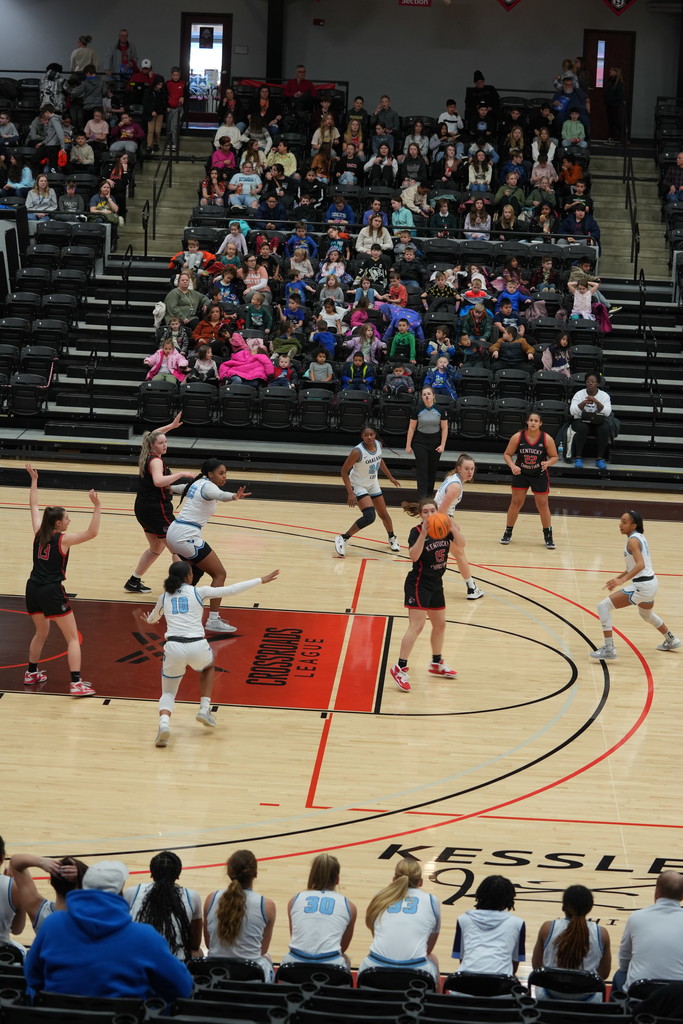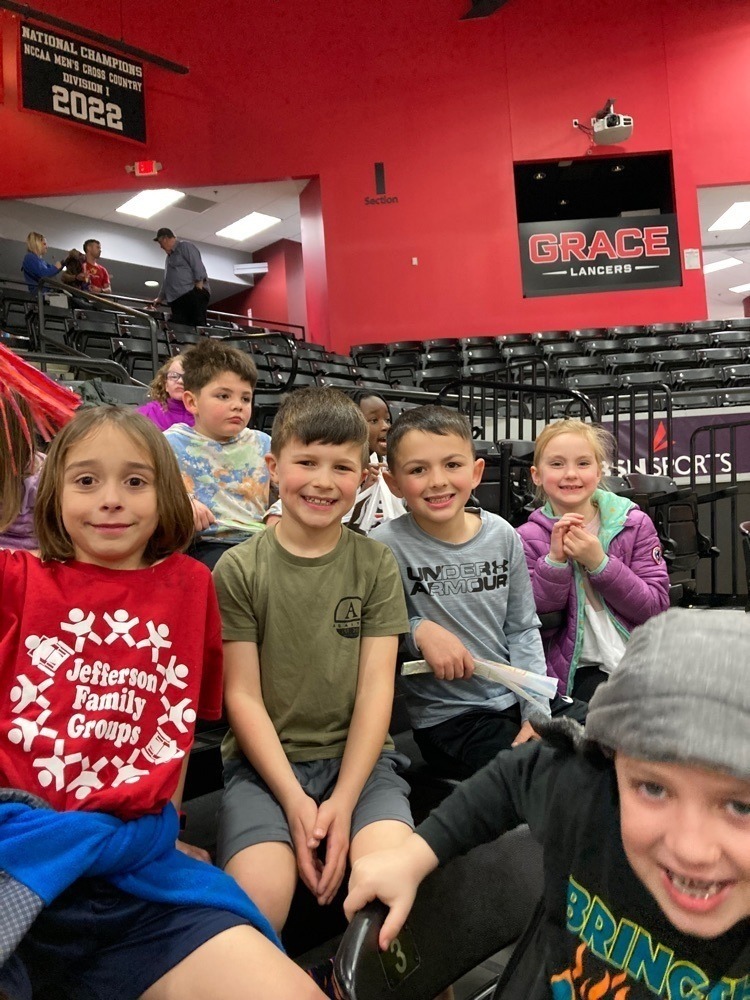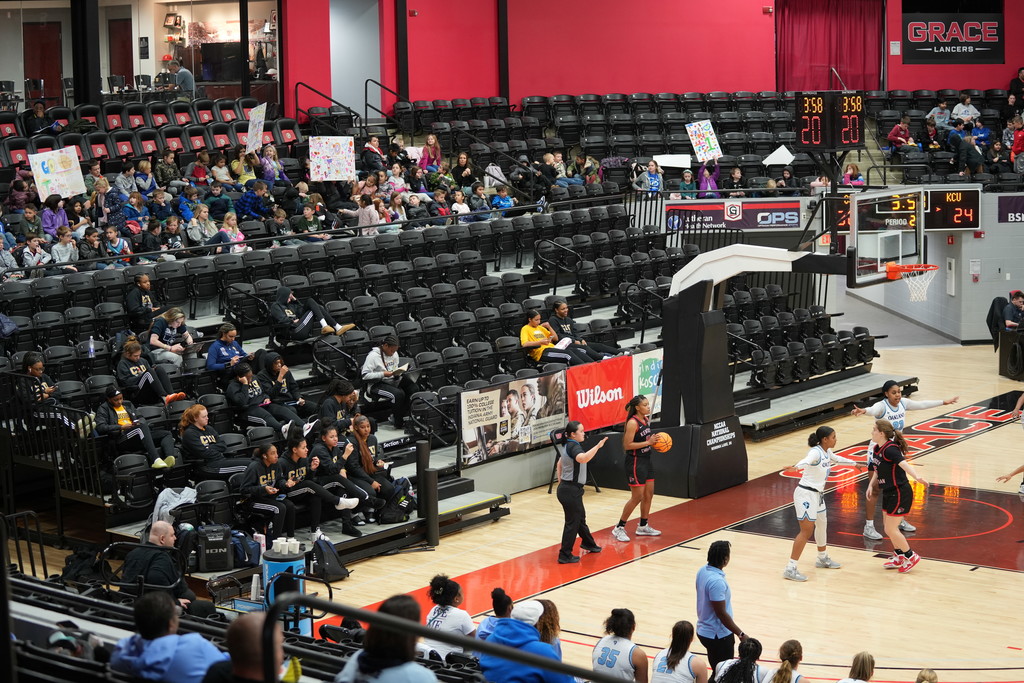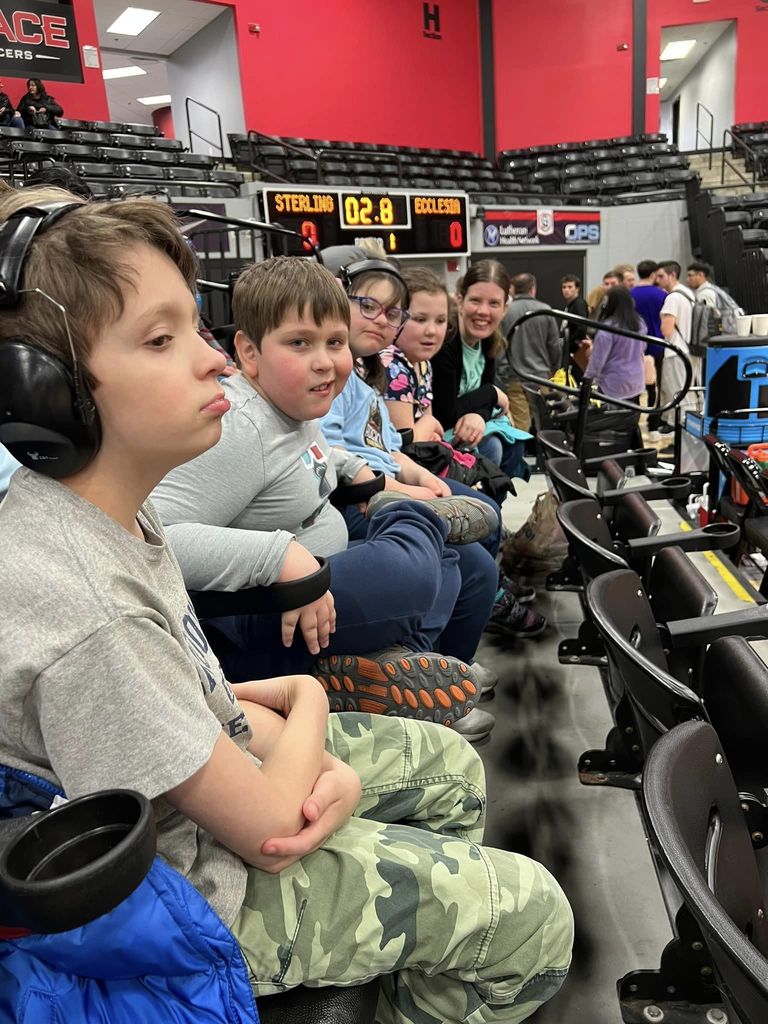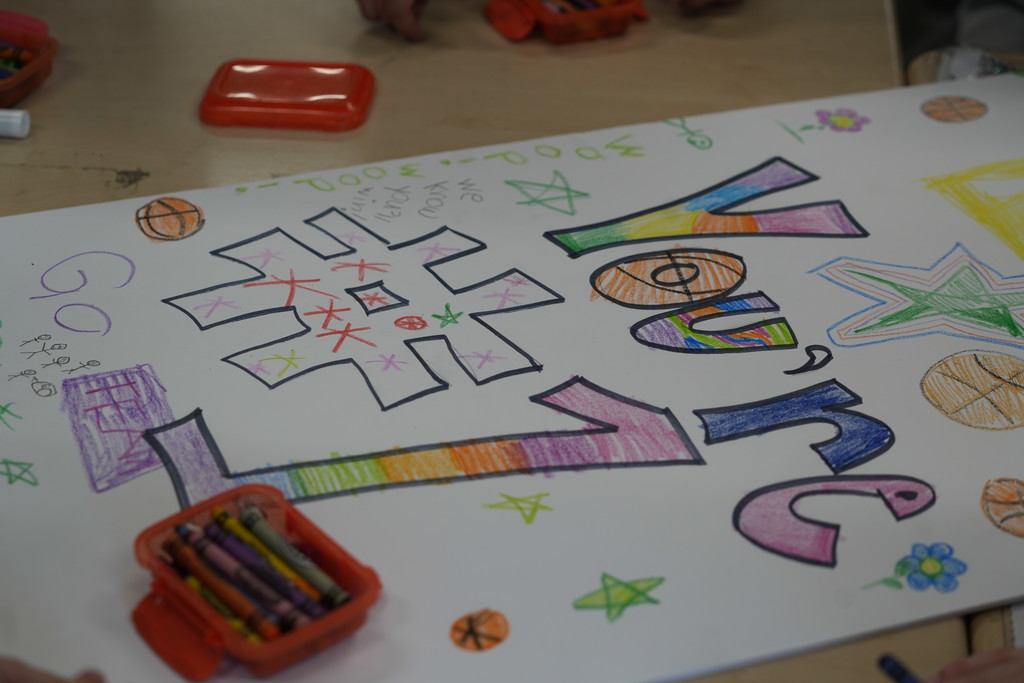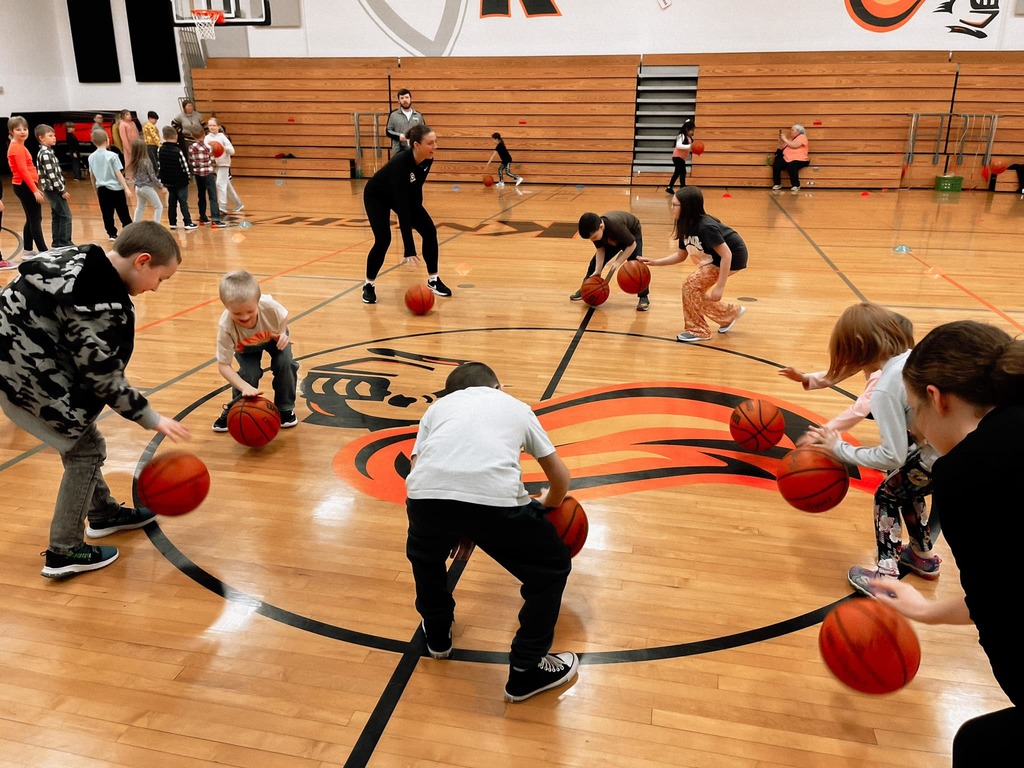 STAFF SPOTLIGHT: Roger Grossman was recently honored with a 2023 'Virgil Sweet Award' from IBCA. Virgil Sweet Awards are presented to those who have provided meritorious service in the promotion of basketball across Indiana. The award is named in honor of Sweet, a former Valparaiso High School basketball coach and executive director of the IBCA from 1974 through 1984. Roger has broadcast high school basketball and other sports in Warsaw and northern Indiana for more than 30 years. He has broadcast nearly 2,800 contests in boys' & girls' basketball, football, baseball, softball and soccer. He also hosts the "Tiger Talk" program on 35 Saturdays each school year. He has been named the state Broadcaster of the Year three times by the Indiana High School Baseball Coaches Association. He also was recognized as the IHSBCA district Broadcaster of the Year four other times. Grossman was honored in 2010 as a recipient of the IHSAA Distinguished Media Service Award, and his broadcast location in the southwest corner of the Tiger Den in Warsaw has been named "Roger's Roost" in his honor. He also has been a licensed basketball official since 1986. Congratulations Roger! #WCSmission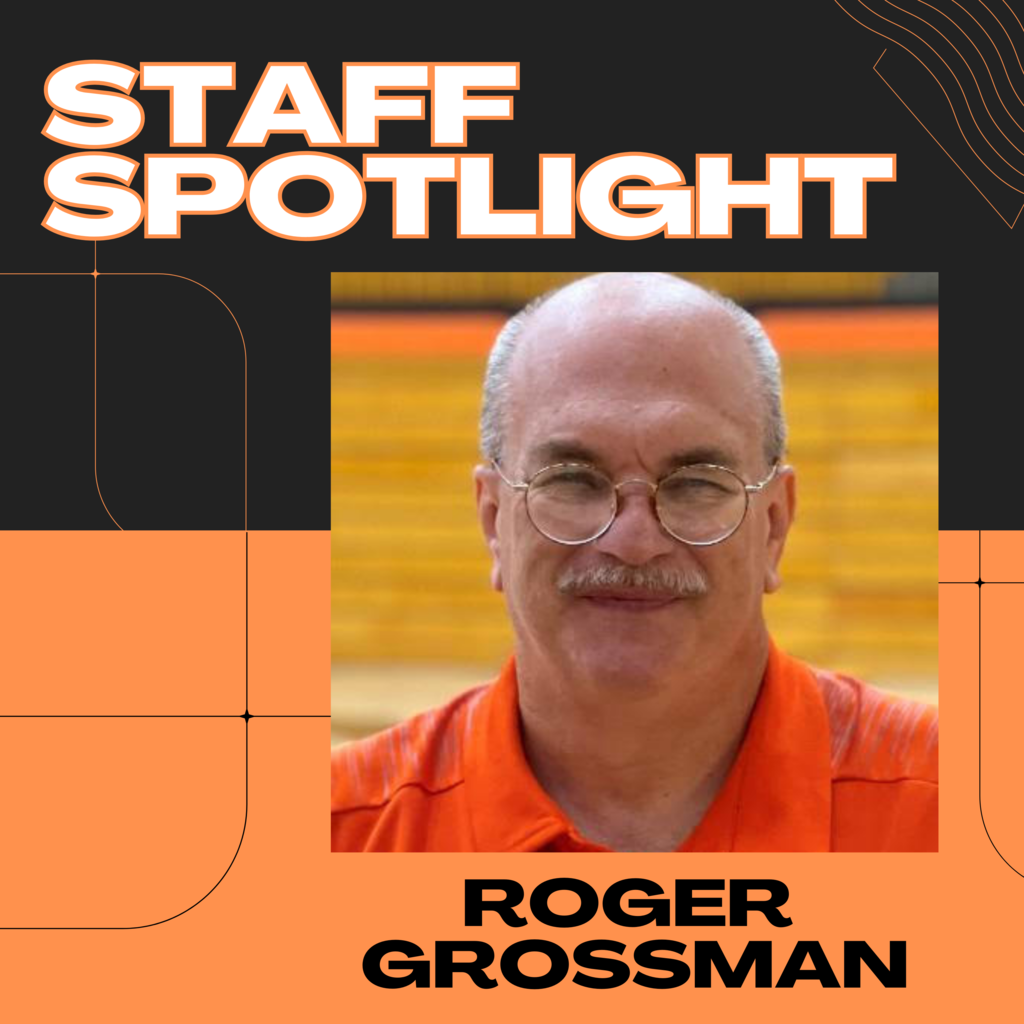 IMPORTANT ANNOUNCEMENT: 21st Century Scholars is an incredible program that pays up to 100% of tuition at public colleges in Indiana (and part of the tuition at private or independent colleges). Ivy Tech is hosting an enrollment blitz for current 7th and 8th-grade students, scholar track and important program updates for 9th-grade and 12th-grade scholars, and assistance with FAFSA for 12th-grade scholars. To find out if your child may be eligible, please contact Mrs. Hollar (Edgewood) or Mrs. Day (Lakeview). Students who register by Wednesday, March 22nd will receive a gift.
https://ivytech.qualtrics.com/jfe/form/SV_br81jyc7vb7SVfg?Q_CHL=qr
Ivy Tech Fort Wayne Coliseum Campus 3800 North Anthony Blvd Fort Wayne, IN 46805 Saturday, March 25, 2023 9:00 am - 10:30 am: 7th and 8th grades 11:00 am – Noon: 9th grade 12:15 pm - 1:45 pm: 12th grade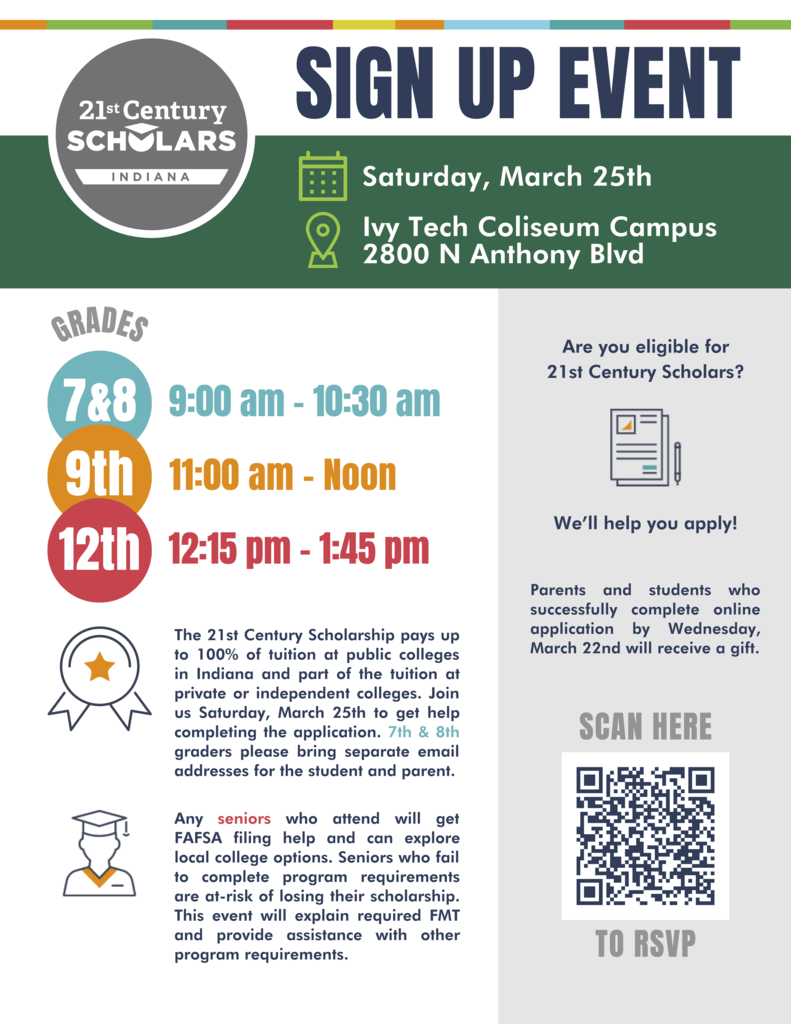 STUDENT SPOTLIGHT: WCS is excited to share that WCHS Junior, Cayman Blake, was recently invited to speak at the Indiana Statehouse on the impact of tobacco and nicotine. Blake shared that his commitment for a tobacco-free future was fueled by the loss of his grandfather to tobacco use when he was only 59 years old. Ever since, he has tried safeguard others from this kind of loss through joining Campaign for Tobacco-Free Kids to create an impact in our community and beyond. Cayman spoke alongside the Hancock Regional Health CEO Steve Long and Dr. Vijay Rao, the President of the Indiana Chapter of the American College of Cardiology and a practicing Cardiologist. Cayman, thanks for positively representing WCS! #WCSmission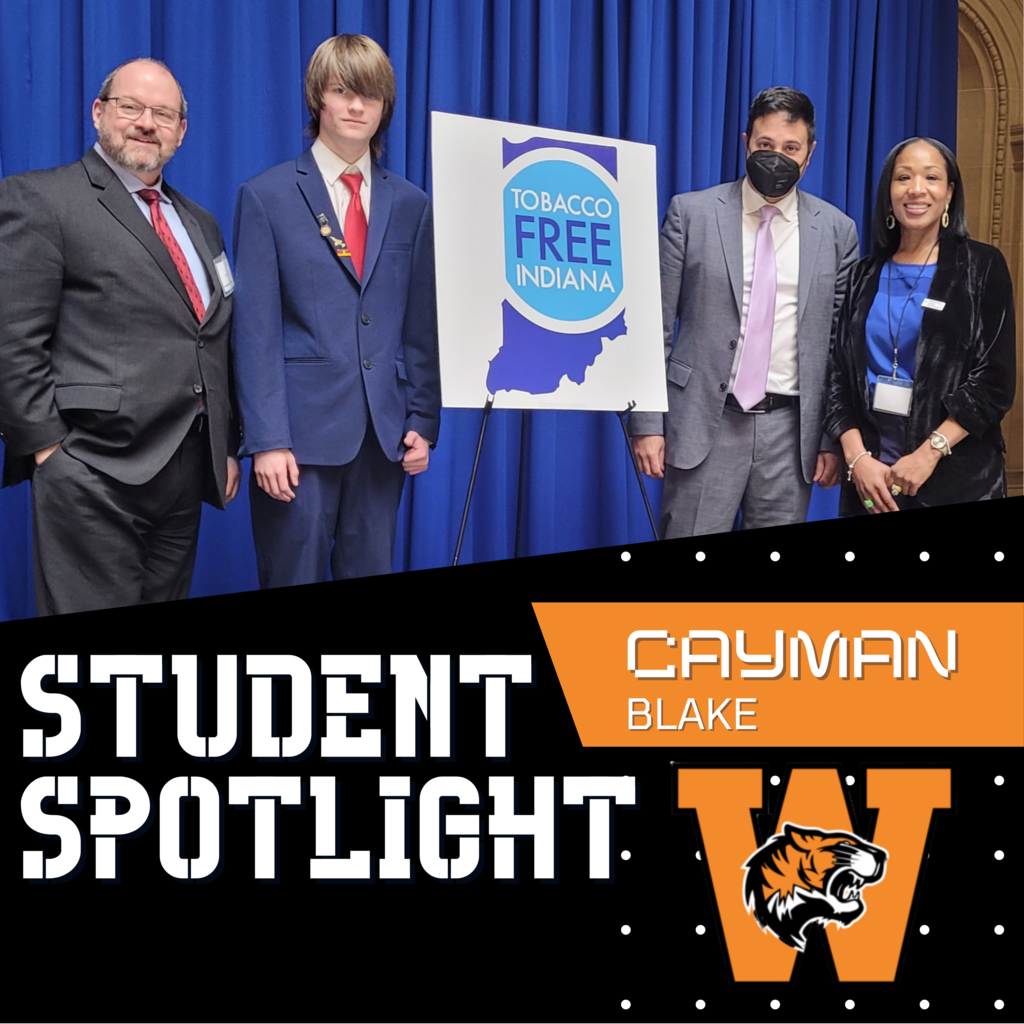 Did you know that there are 16 college teams in town for the NCCAA championships? Grace College arranged service projects for all of our elementary schools and groups will be going to the games later this week. To say that students had a blast is an UNDERSTATEMENT! #WCSmission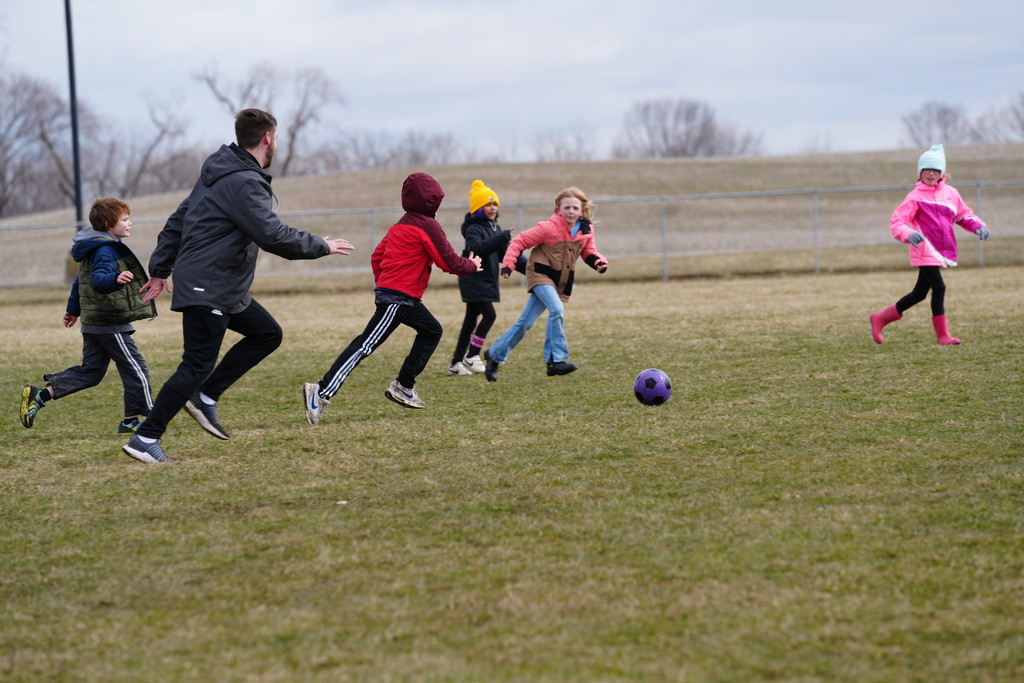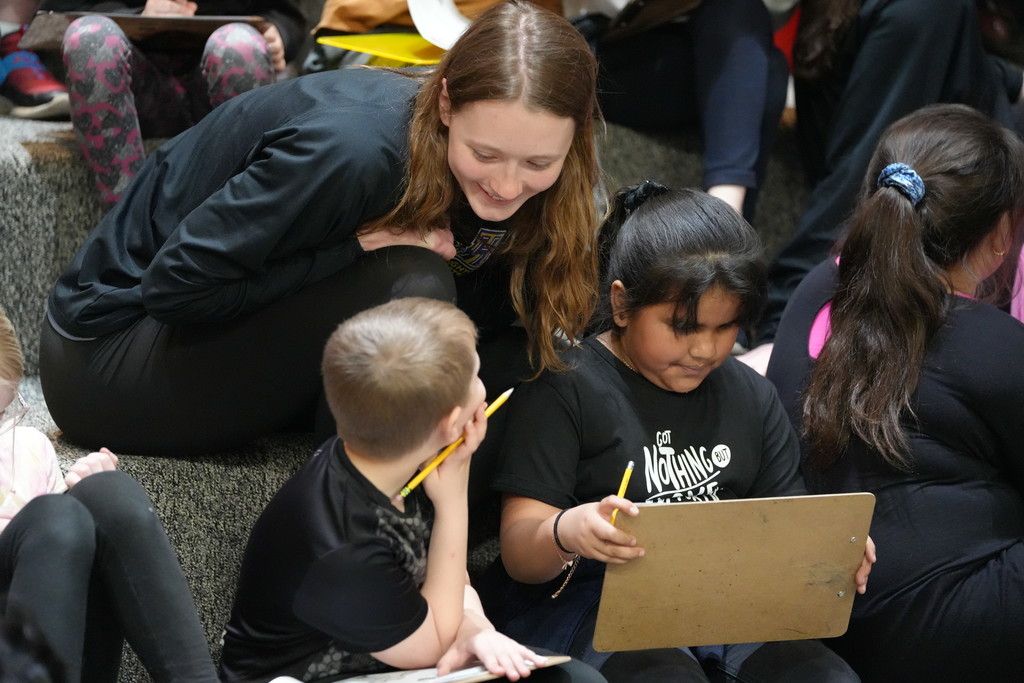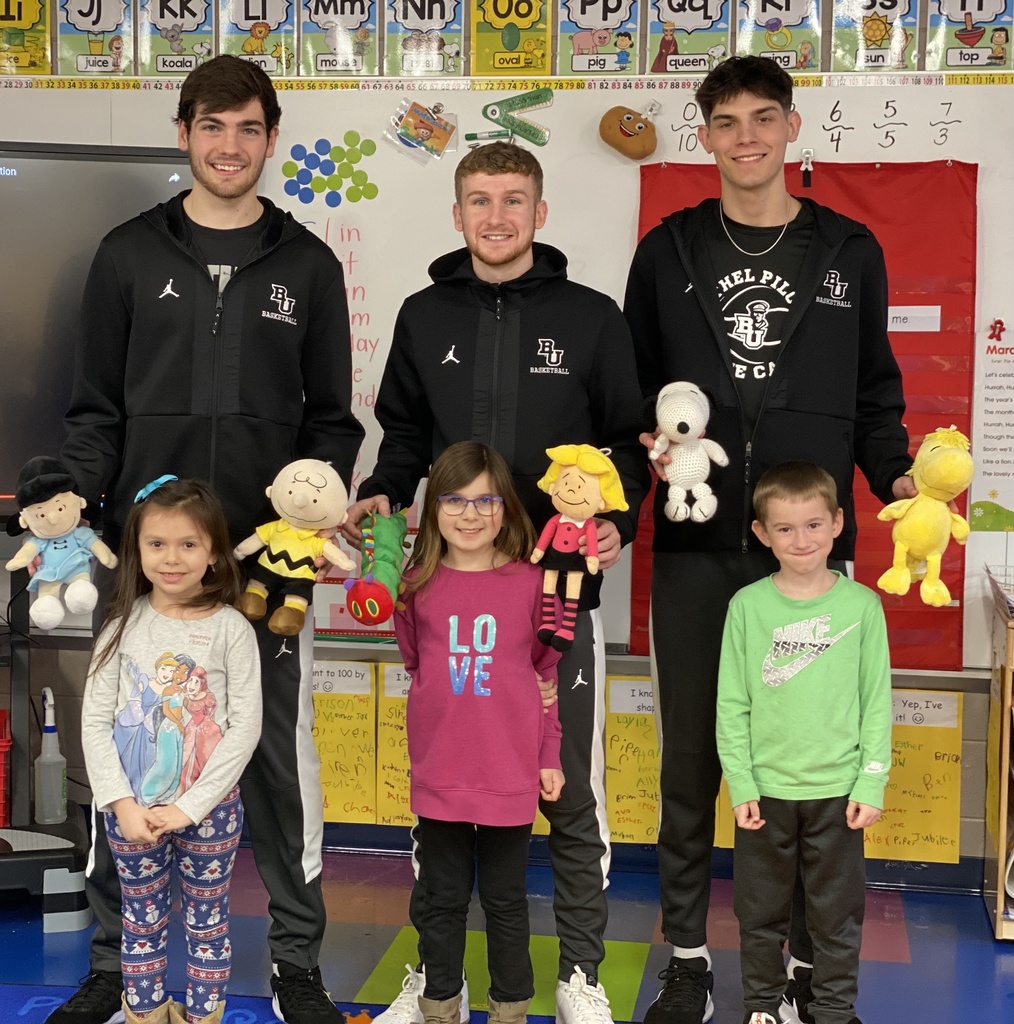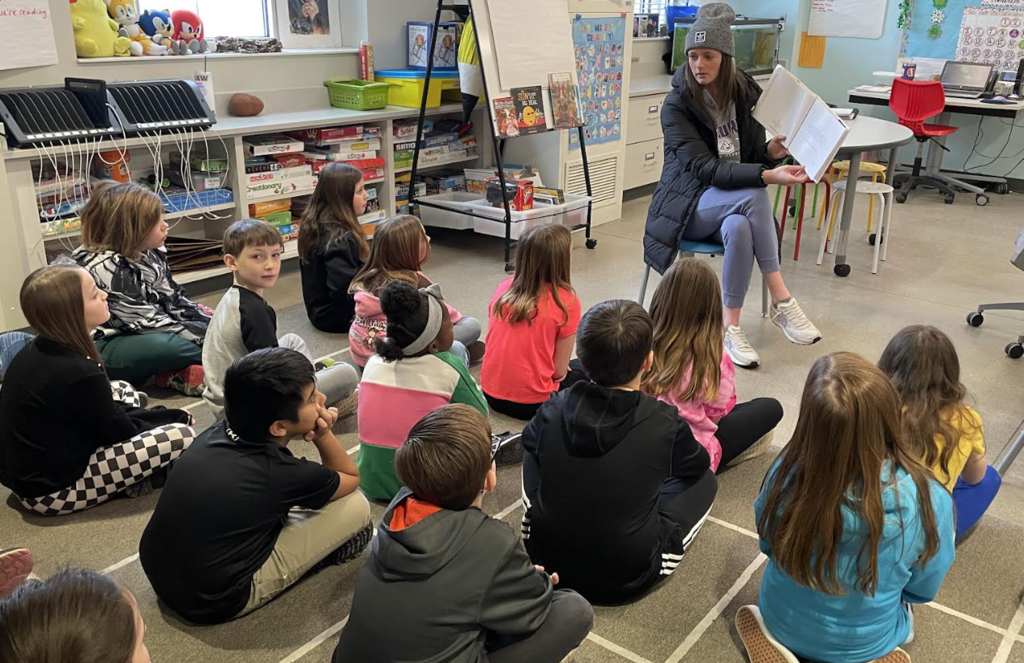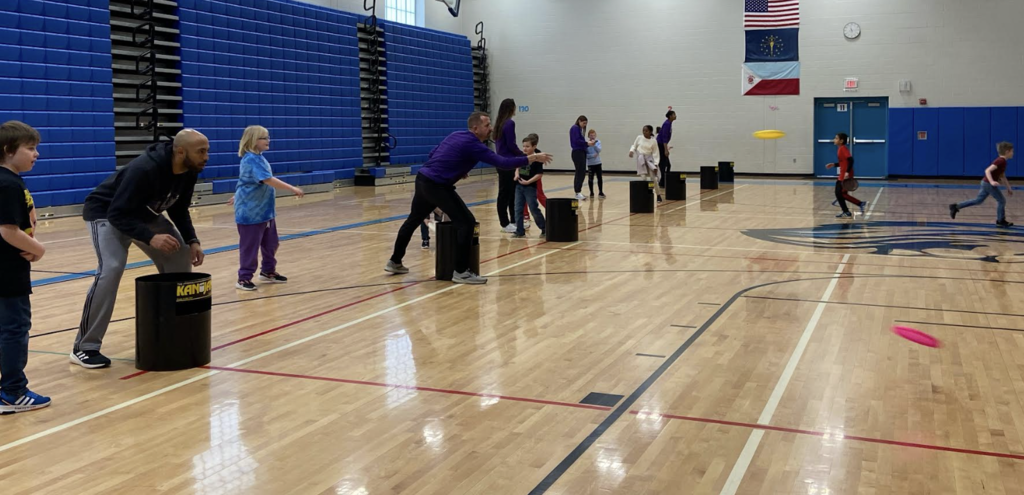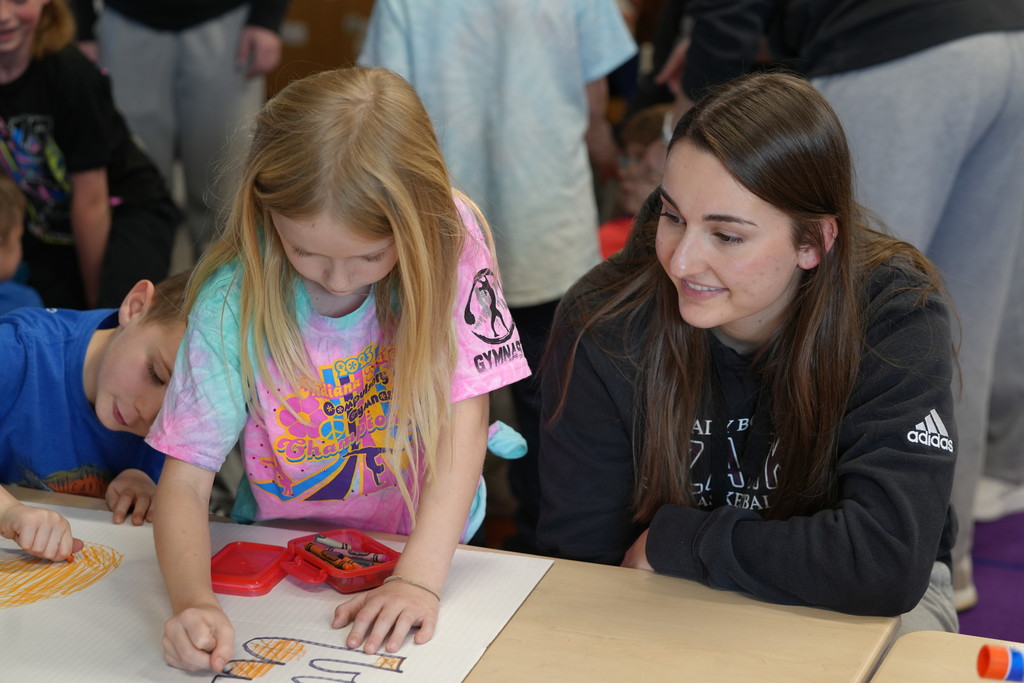 WCS had a lot to celebrate this past week/weekend. Here are a few of the highlights... Warsaw Winter Percussion performed at Center Grove and placed 1st! Warsaw Winter Guard finished with a Gold rating in the IHSCGA Finals! The Warsaw Speech Team traveled to state and placed 3rd overall with several other top finishes! FFA excelled in the District 2 Leadership Contests with several top finishes including District Star in Agricultural Placement winner and 1st place District FFA Chapter Meeting contest team! The WCHS Theatre Department had a great turnout for The SpongeBob Musical performances. Way to go Tigers! #WCSmission #TogetherWeAreWARSAW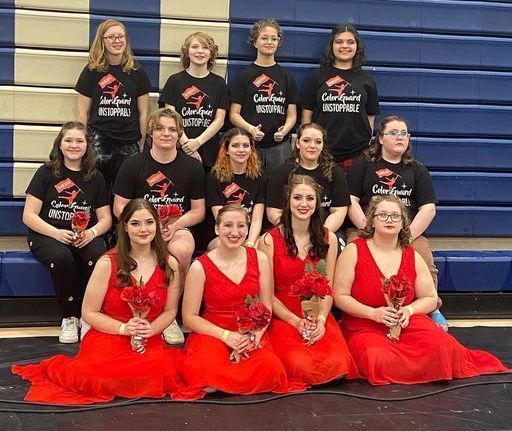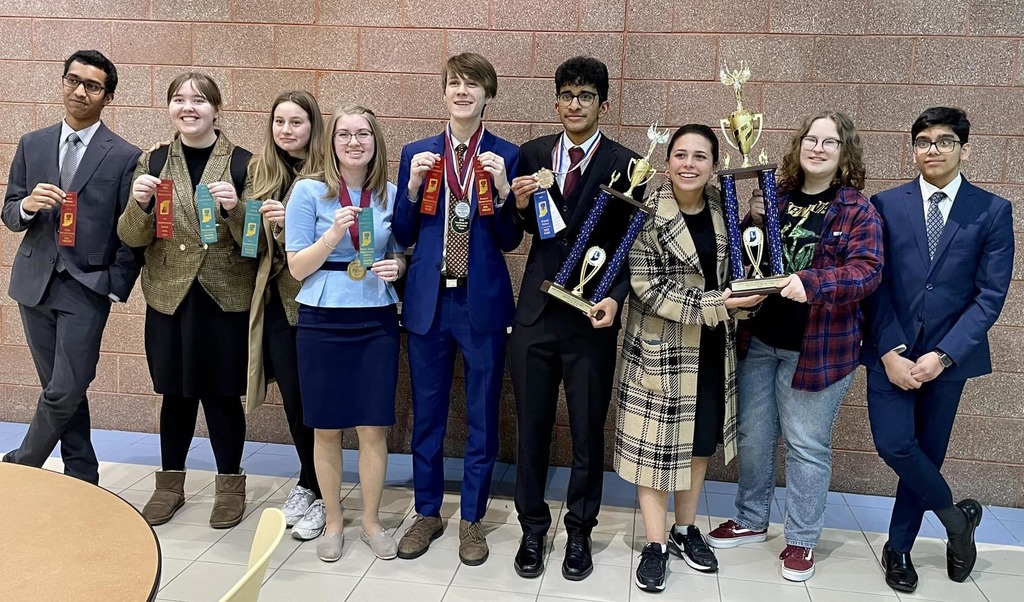 PARTNERSHIP SPOTLIGHT: WCS is grateful for the many community partners that pour into our staff and students. One of these partners is Lost Sparrows. Darren and Stacey Gagnon provide valuable training and professional development for educators, foster parents, community organizations, etc. throughout the state. Lost Sparrows also hosts an annual conference (SAVE THE DATE for September 8 and 9). Today, they spending the afternoon with our Behavior Support Liaisons. Thank you Darren and Stacey! #TogetherWeAreWARSAW #WCSmission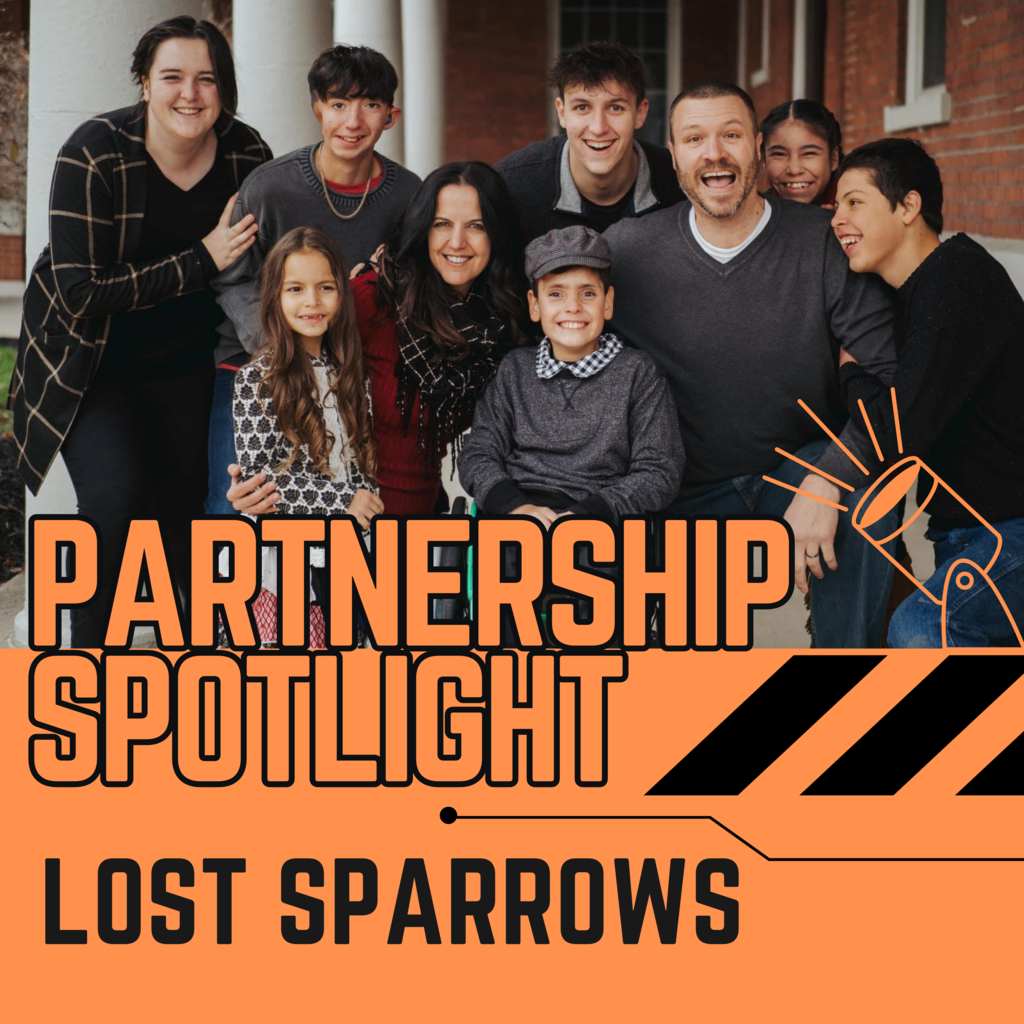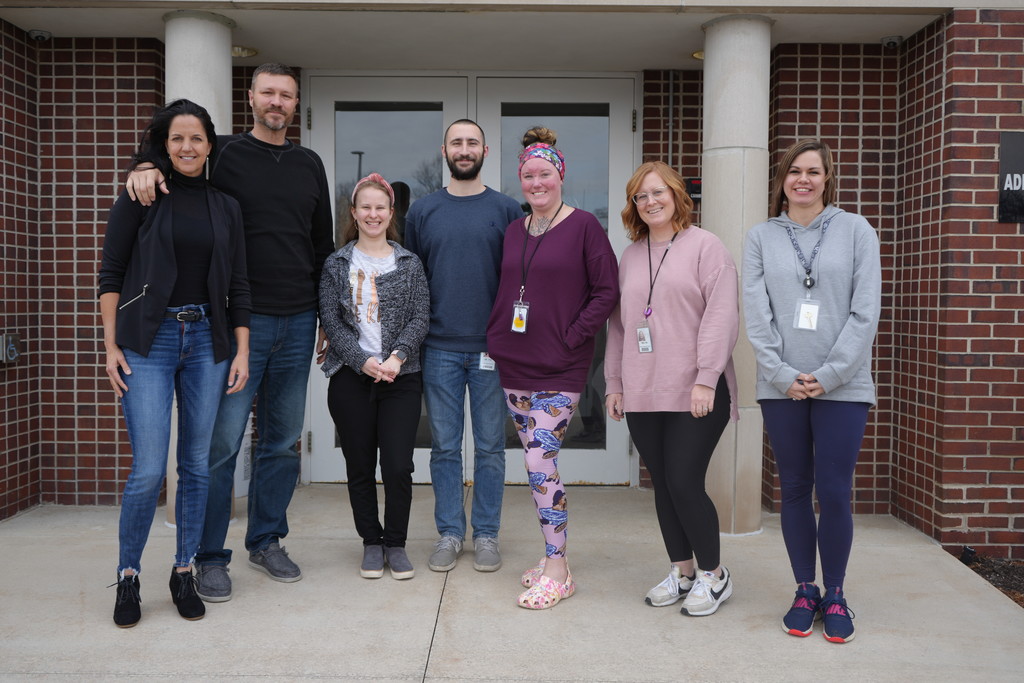 Washington 3rd graders spent the past month learning about bones, muscles and how they work together. As a culminating project, students had the opportunity to research information; plan a presentation; and learn how to code and prepare models using Spike and Sphero kits. Finally, they put together a showcase for parents and family members! #WCSmission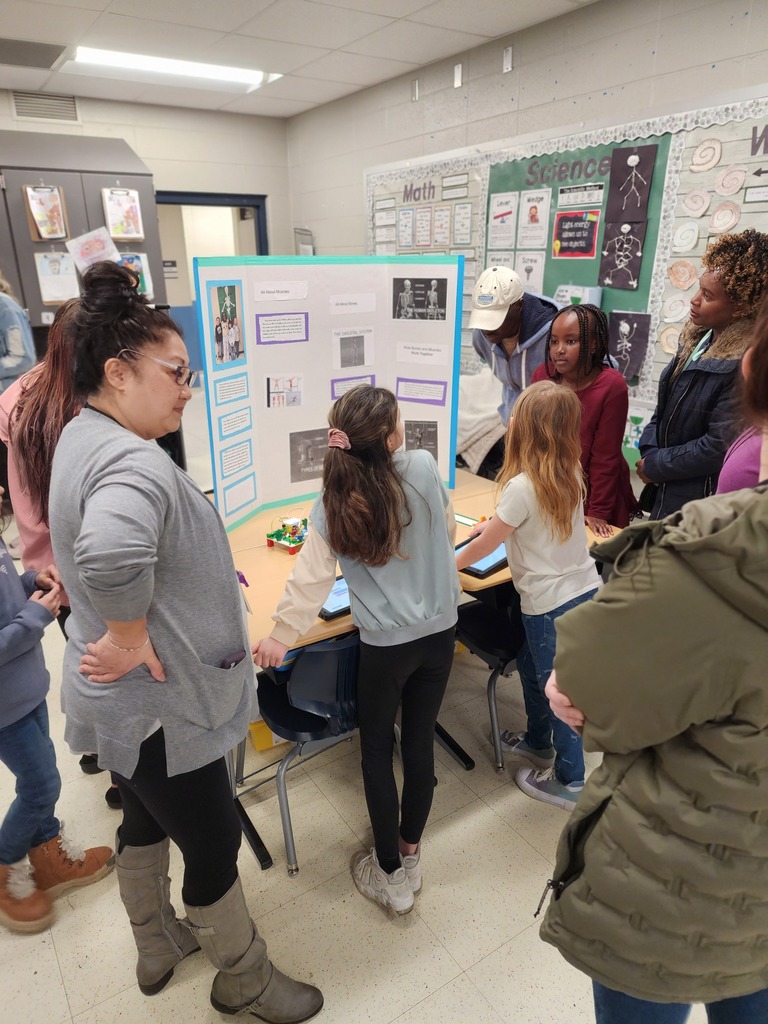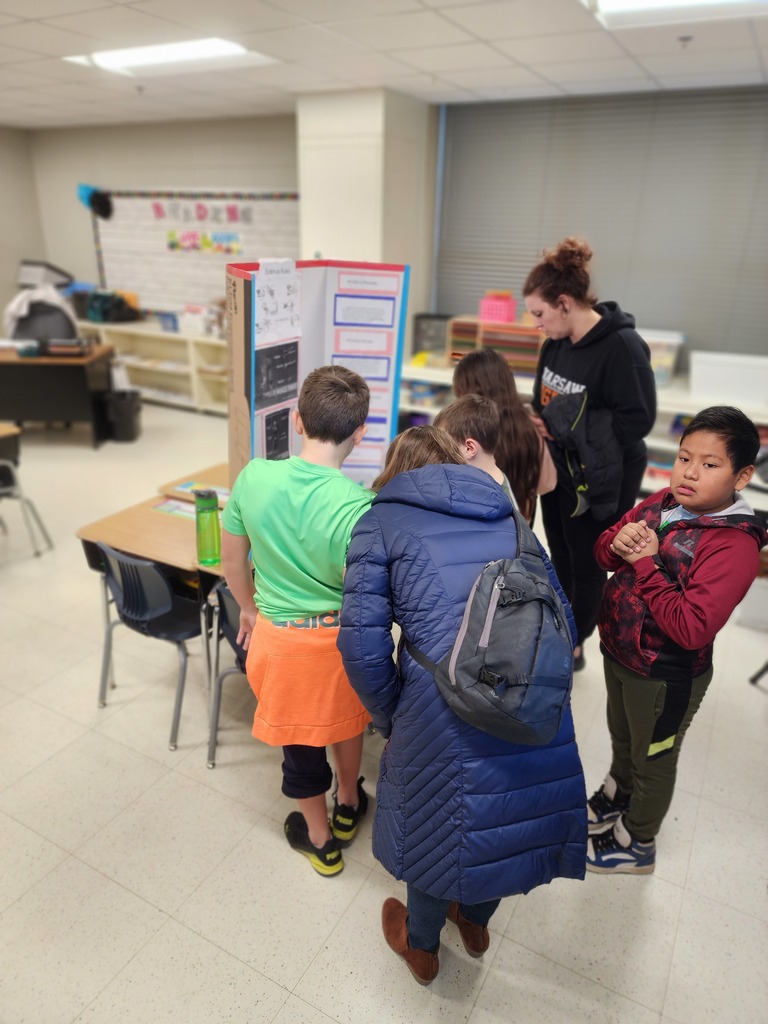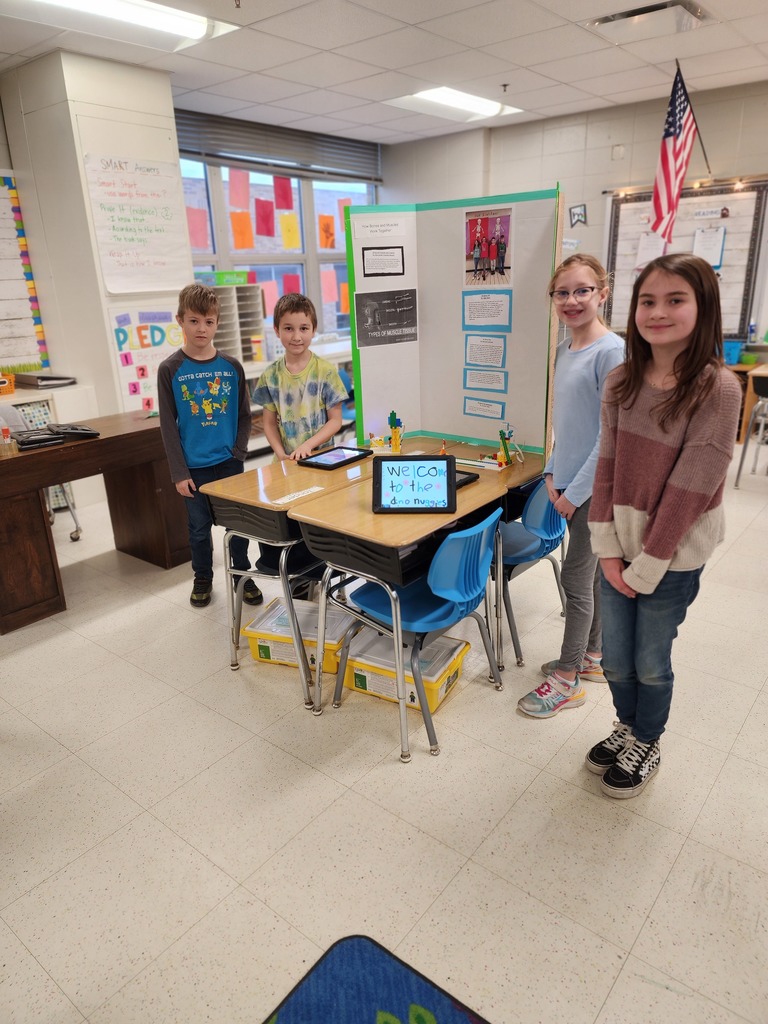 Good luck to all of our WCS 3rd graders this week as they take on IREAD-3. You've got this!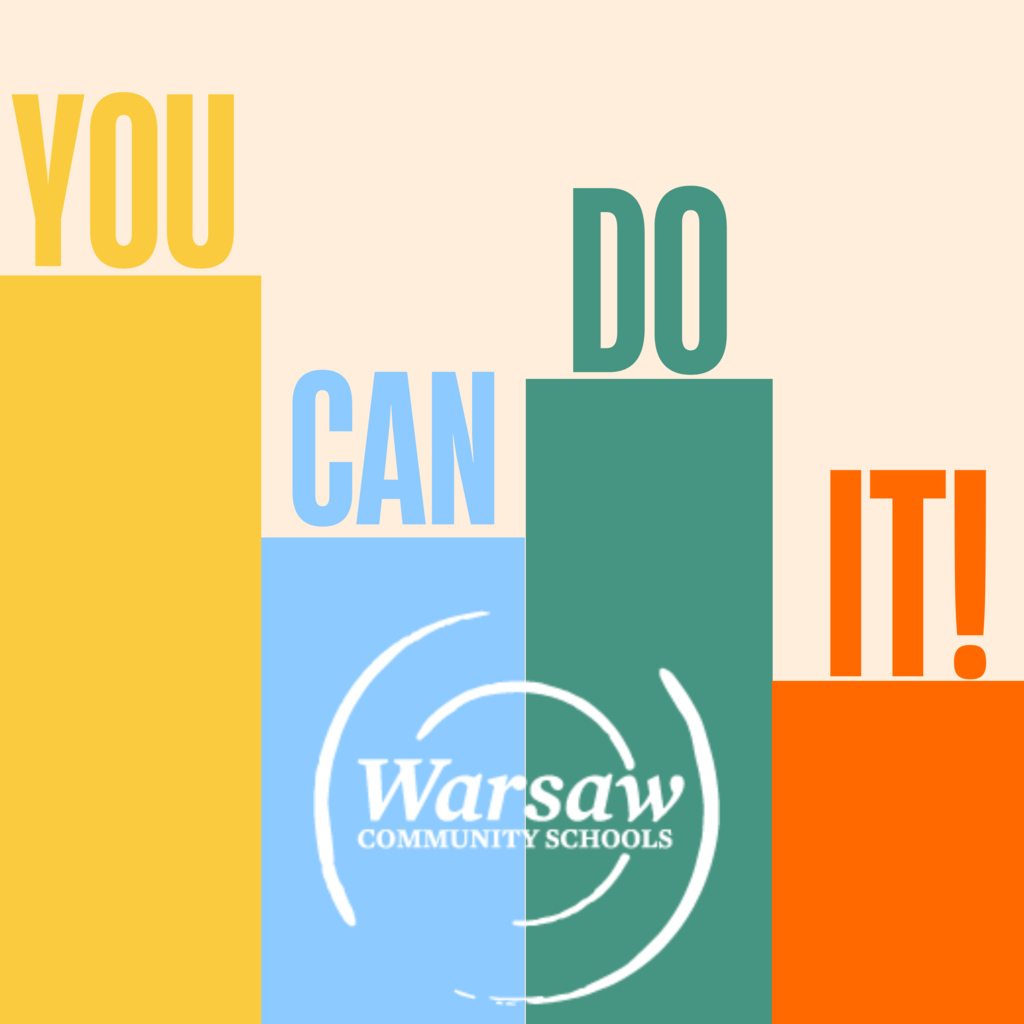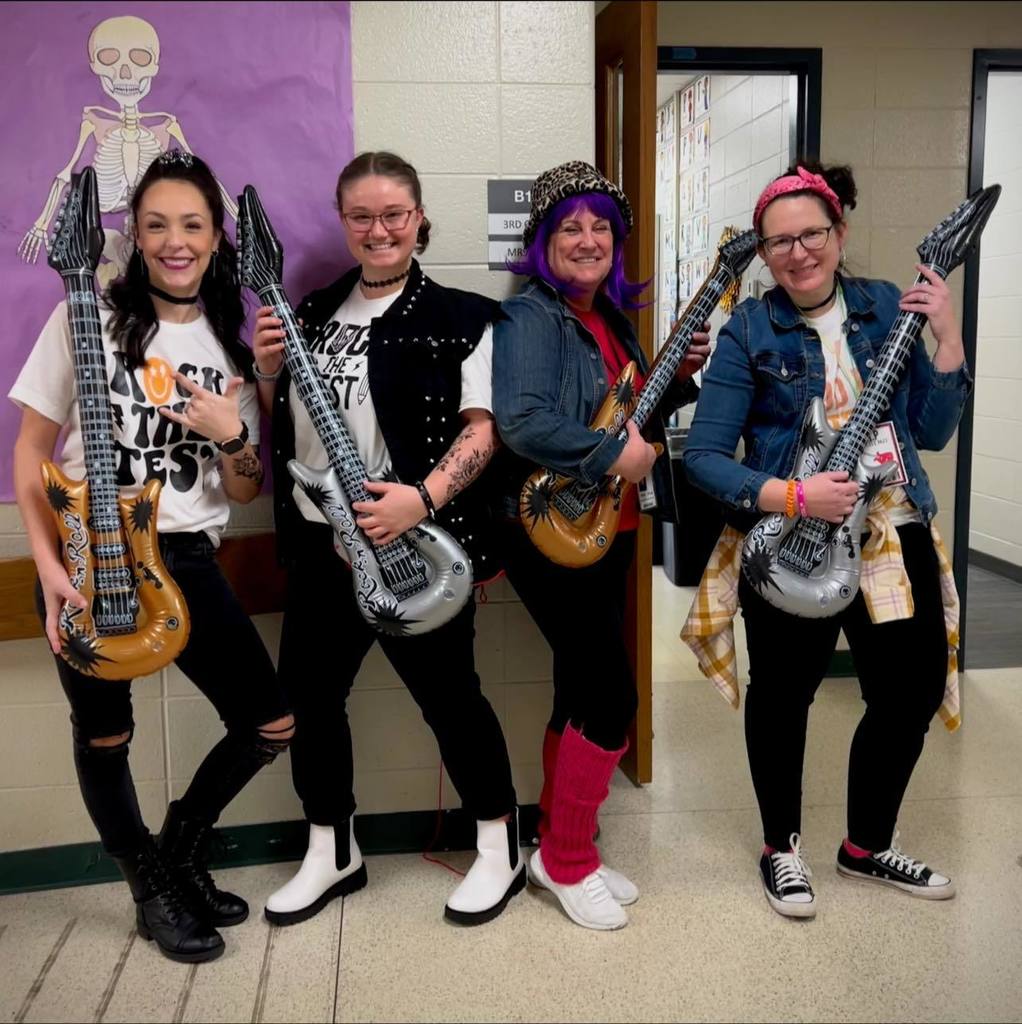 As a reminder, there is no school on Thursday, March 9. No eLearning will be assigned. If childcare is needed, Baker Youth Club (574-267-8771) will be open from 7am-5:30pm. #WCSmission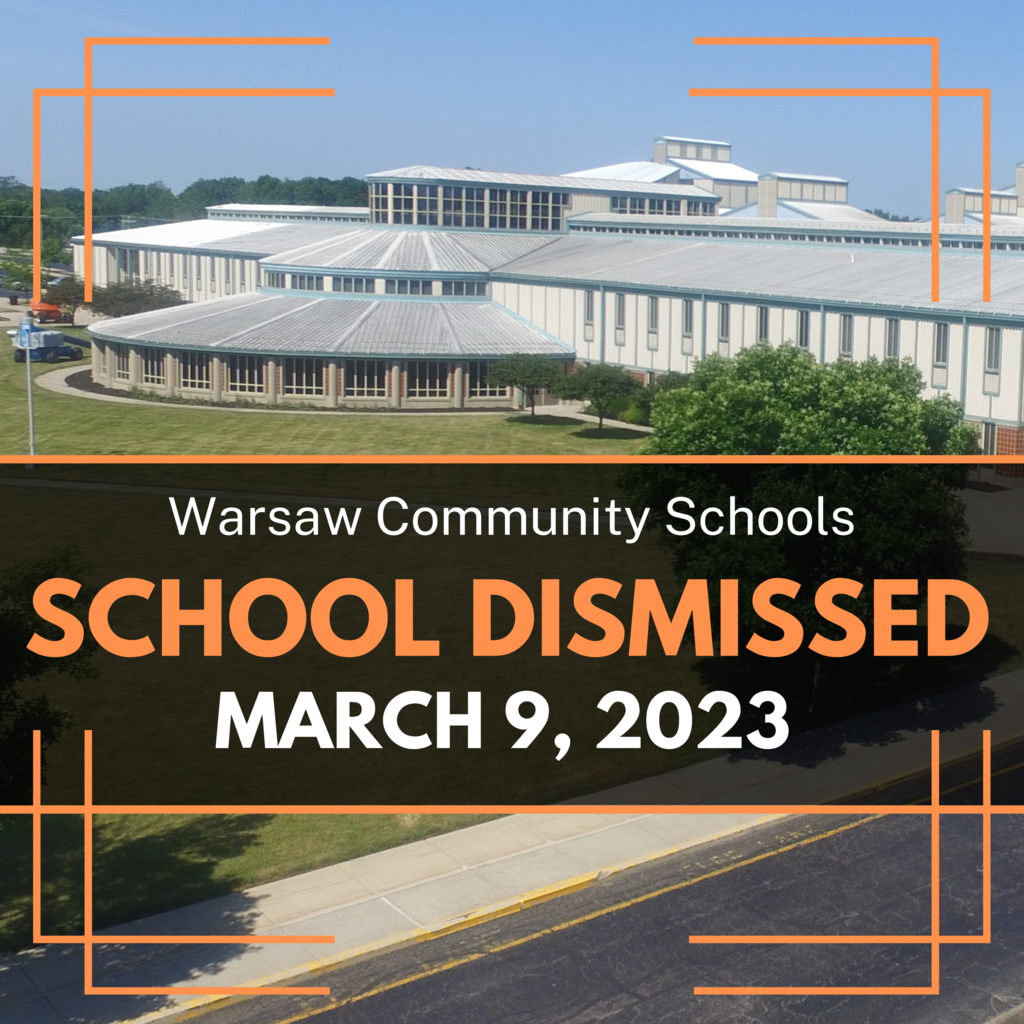 STUDENT SPOTLIGHT: Congratulations to Hailey Hershberger '23 on her acceptance into Ball State's very selective acting program! Ball State auditions 1,400 candidates a year and only selects 16-20 from across the nation. Way to go Hailey! #WCSstudentspotlight #WCSmission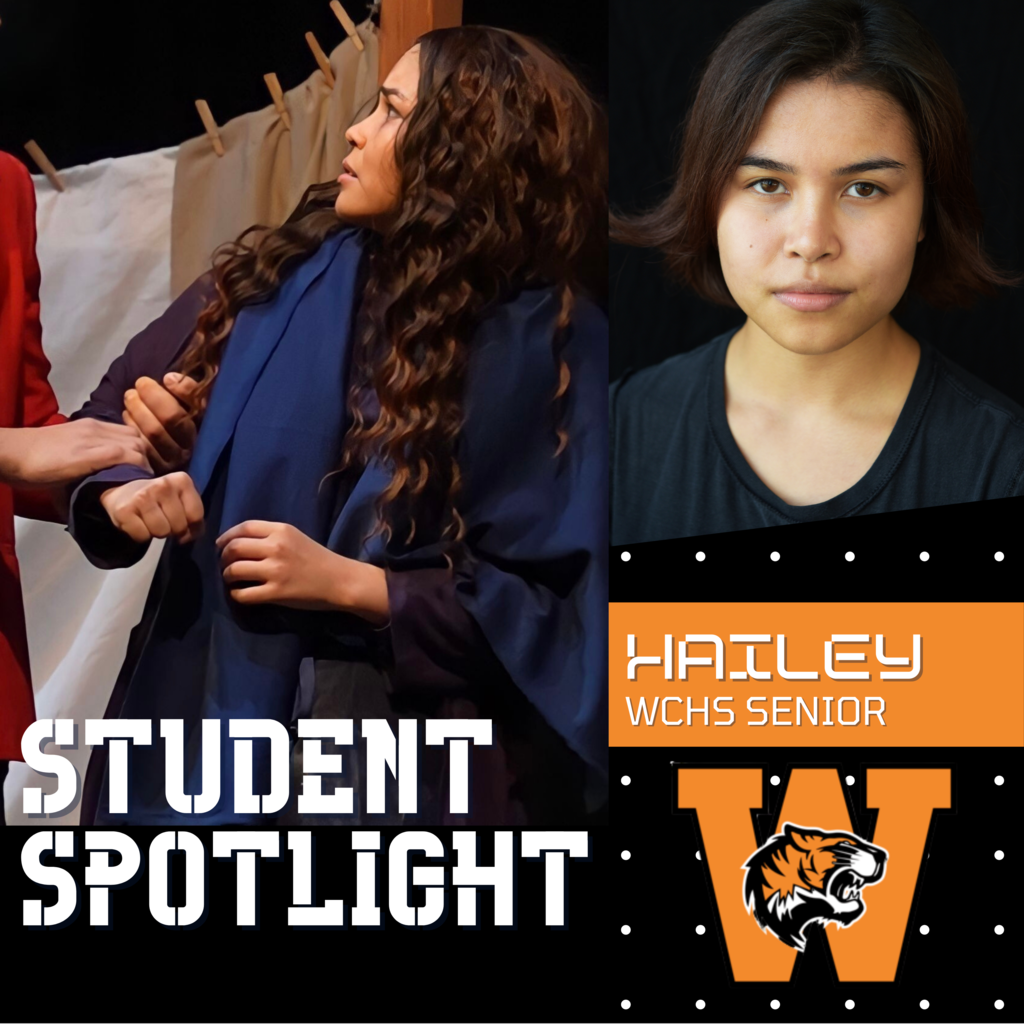 During Episode 23, WCS teachers Layley Cooper, Amy Staton and Emma Snodgrass highlight Lincoln Elementary Inclusivity / Disability Week. These teachers share their hearts for their students and the upcoming event that celebrates the uniqueness of many learners.
https://www.buzzsprout.com/2018876/12361068
The Warsaw Community Schools Strategic Plan includes the four pillars of Empathy, Adaptability, Inclusivity, and Experience. The staff of Lincoln Elementary School are preparing for an event next week tied to the Inclusivity Pillar.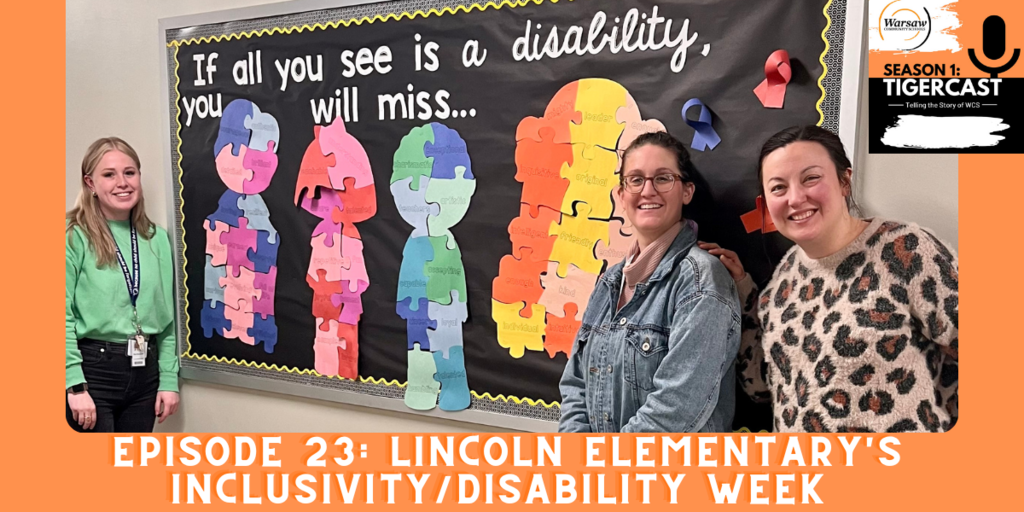 Save the Date! WCS will be partnering with Super Shot again this year as a convenient way to get required shots for 2023-24 6th and 12th graders Contact Tracey Akers:
trakers@warsawschools.org
with any questions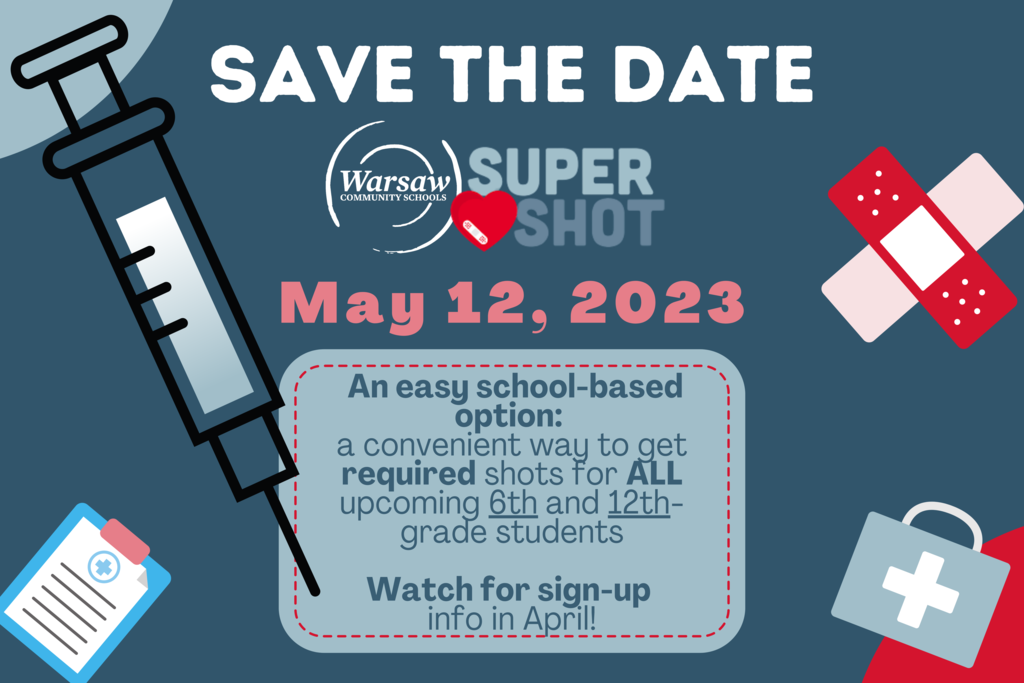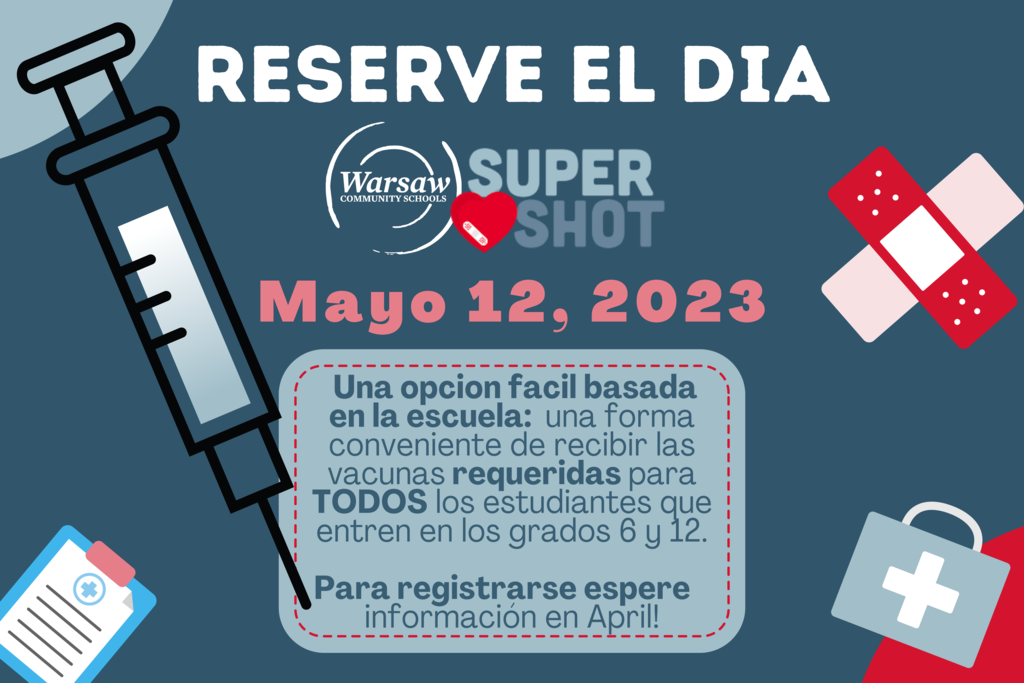 Save the Date! WCS will be partnering with Super Shot again this year as a convenient way to get all required shots for ALL upcoming 6th and 12th-grade students. Sign up info will be coming in April. Contact Tracey Akers:
trakers@warsawschools.org
with any questions.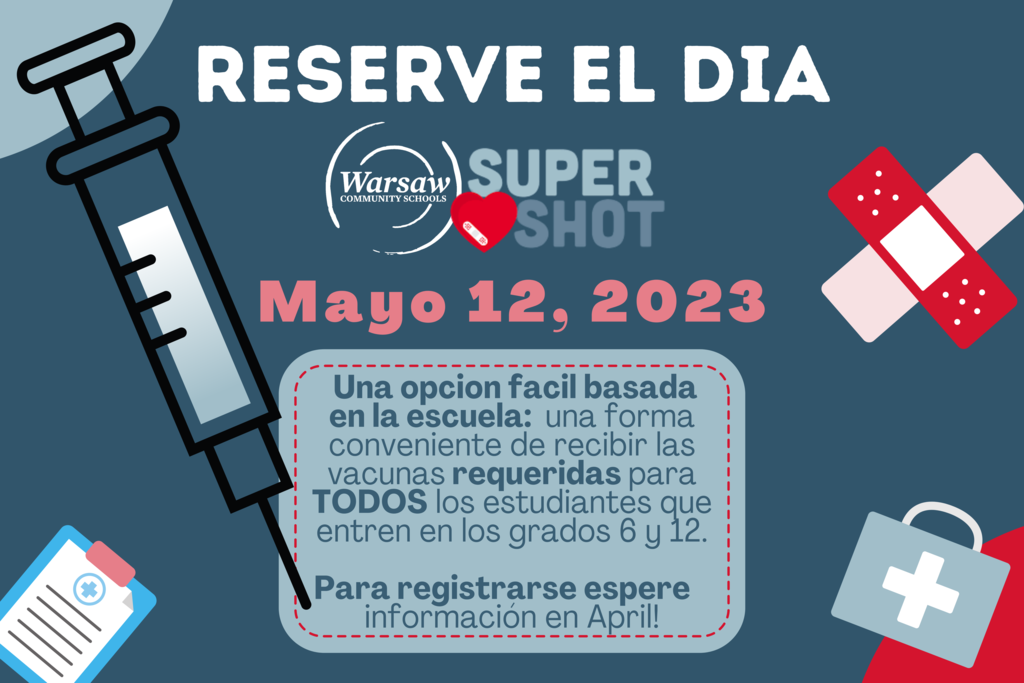 Don't forget to register your team for the Community Quiz Bowl today! There is also still time to donate and sponsor a team. Visit Warsawschools.org ---> Information----> Warsaw Education Foundation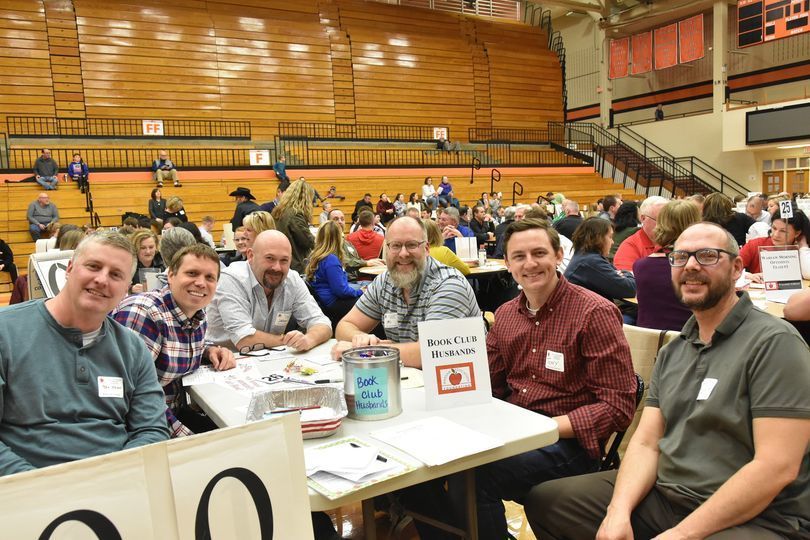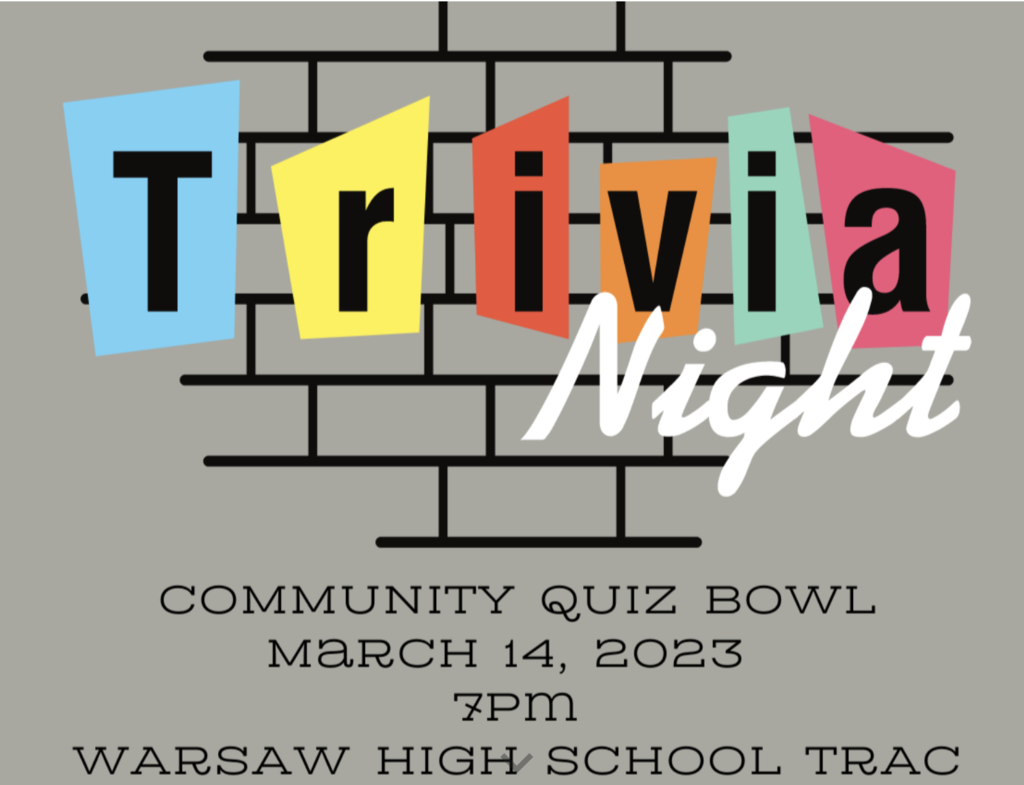 Episode 22: Are you Smarter than an 8th Grader?
https://www.buzzsprout.com/2018876/12319385
Warsaw Education Foundation's Community Quiz Bowl is coming up on Tuesday March, 14th at 7pm at the Warsaw Community Schools TRAC. Listen to this week's TigerCast to hear about the positive way the Community Quiz Bowl impacts education within Warsaw Community Schools. You might even hear a sample question or two from the event! Erin Serafino, Executive Director of the Warsaw Education Foundation and Rob Parker, President and CEO of the Kosciusko County Chamber of Commerce and WEF board member, joined Aimee and Kyle to discuss the Warsaw Education Foundation's 2023 Quiz Bowl. Use the QR code below to register and/or sponsor a team for the Community Quiz Bowl online. If you prefer a paper form, you can use this link. Thank you to the Warsaw Education Foundation for all it does to support Warsaw Community Schools teachers and students. The Warsaw Education Foundation is a non-profit organization committed to excellence in education. Its purpose is to financially support innovative, creative academic projects in Warsaw Community Schools. Are you Smarter than an 8th Grader is the theme for this year's Community Quiz Bowl. This is the Warsaw Education Foundation's primary fundraiser for the year.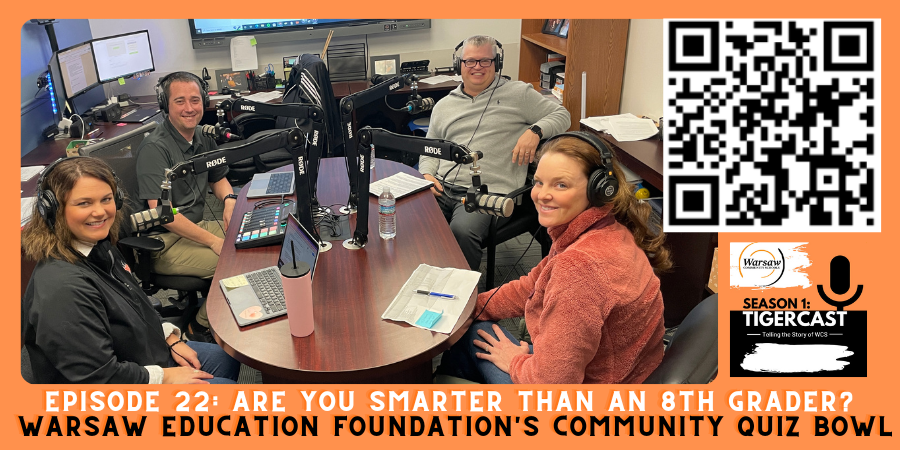 Listen up! Although the Tiger Athletic Auction is sold out, the online bidding is open! There are some AMAZING baskets and items; don't miss out! Silent Auction Items will close on Thursday, February 23rd at 8:00pm (EST). ANYONE who plans to bid on ANY AUCTION ITEM will need to officially register with a CREDIT CARD online.
https://cbo.io/bidapp/index.php?sid=4d4b959329e1e4232e9ad04791a1196941d82aaa58a4234484bc437a7838fb8a
All proceeds will benefit the WCHS Athletic teams who have participated in this year's event. Thank you to ALL of the generous donations from the Warsaw local businesses and community members! #WCSmission